I've Been Away From UBC Blogs for Half a Year.  How is it You Found This?
Oh my.  Oh my oh my oh my.  How long has it been?
What time is it… oh, yes, TIME TO CASUALLY WRITE IN MY BLOG AND PRETEND I WASN'T AWAY FOR HALF A YEAR AHAHAHAHA
I must confess I forgot to update my blog entirely.  And while I know admitting such a thing is usually a shameless way of flaunting your cool and hipster indifference towards your commitments, I think we're all forgetting that I'm a bit of a twat.  And I don't mean that in a harsh way, just a sort of… British way.  You know, how everything you say has a ring of truth in it but it's so sarcastic that's it's stuck between an insult and a (somehow) brilliant piece of self-criticism? Yes, that's the spot.  And trust me, I'll be mentioning Britain a lot starting now–not because of the 2012 Olympics, as you might think, but because I made the mistake of reading Stephen Fry's autobiography too quickly, and deluded myself into thinking I understood it and that I can now use the wit and the words he does.  Yes, I am aware that I am a fool.
Before I head into my 'highlighted' topics for this post, I'd like to clarify that I am perfectly aware I'm definitely a far stretch from being an ex-Blog Squad member–I mean I had like, what, a handful of posts (how does one take a handful of posts, I wonder?) and never went to meetings–guess I'm a stray blogger!
So here we are, as I unprofessionally swing into action again while neglecting to explain what's happened to cause my absence since April.  I'll at least give a good wrap-up of the Summer thus far, as well as some things I'd genuinely like to share about my First Year experience for anyone willing to read.
And while we're speaking about unprofessionalism, I'm going to maybe begin to throw in some .GIF images that are topically linked with the sentence directly before it because GIFs always make blogs look credible I mean look at Tumblr that's so not completely garbage.  Let's get started.  Casually.
"So How Was First Year?"
You have no idea how many times I get this question (actually most of you probably do).  Now, of course, it's a perfectly understandable and almost necessary question to ask a Second Year once they've just finished their first year at university.  It's a good topic that can go into loads of different pathways of discussion, ranging from future plans to funny or difficult experiences, and academic life in general… that is, unless you have the social prowess that I posess, and you blandly reply:
"It was…. interesting.  It was different.  I don't know.  Cool."
Bring out the champagne, everybody, somebody just won the Conversationalist of the Year Award.
Now while I promise you I am usually more articulate than that, I really don't have a good way to describe my first year experience yet.  Maybe 'average' is a good word.  It doesn't imply it was amazing, nor bad–just average.  I've just read over all my horrendously self-indulgent blog posts during first year, and I must say, they sum things up pretty well.  I won't go into it here, so if you happen to be curious, I refer you to my earlier posts.  The posts' lack of hope or enthusiasm might be a little over-dramatic, but such is my personality when I'm online.  Or at least, on a blog that gets monitered by the school–God knows what you'd all think of me and my extreme geekiness if you saw my Tumblr.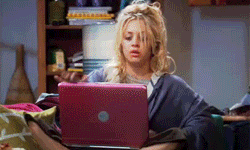 (…It's not that bad.  Although my enormous post last year about Batman Arkham City alone is probably proof enough that there is something is certainly foul in the state of Denmark I just compared my life to Denmark what…)
Summer Housing at Fairview: No View.  Also: Not Fair to Late Sleepers.
If you ever move into Fairview Residence in the Summer, and are of a Night-Owl disposition, please be aware that the nice little coffee shop/'Beanery' located directly across from your building may soon be causing you PTSD.  While you're fast asleep, the whole world and their dogs wake up and decide to share their sunny-morning-attitude with the world by sitting outside, having a nice cup of coffee, and having a long conversation (I realize the flawed wording of that last sentence implies that dogs drink coffee and have long conversations too–I'd fix that, but let's be honest, how awesome would that be).  I obviously have no problem with people having a good morning, but the inconvenient location of my room (plus the open window) makes it feel like the conversation is happening right next to my ear.
Over the past four months, I have heard a staggering variety of loud conversations, which include (but are not limited to): a man and his opinion of shoujo manga, three men discussing the EU economy crisis, a child repeatedly reporting to his father that he "saw a squirrel" I mean that's totally amazing it's not like there'd be squirrels in an area surrounded by trees, and my favourite–a boy named Timothy complaining to his mother that a bush hit him in the face in revenge after he threw a pine cone at it.
Small 'nitpicks' include: the noise of the park and children's playground next to my building, the sunlight & heat of Summer (at least that's not a problem in any other time of the year in Vancouver), and the ants.  How did we get ants? Let me put it in a way where I'm not pointing any fingers, but the reason can still be deduced by simple logic on your part.  The kitchen is filthy because those who use it don't clean up after themselves, thus attracting the ants.  Also an important note: as a meal card glutton, I've never used the kitchen in Fairview.
That Was The Summer of My Discontent…
Yeah, that was my Summer.  Seriously.  I mean, I briefly remember all those 3DS games I bought and used as an excuse not to come out of my room, but asides from that, it's all very hazy.  Some serious and yet boring memories about metaphorically throwing in the towel and wanting to leave UBC for good, going to Calgary and realizing there really isn't anything out there (okay that's unfair: you have strip malls and… ranches), and a month at an illustration school.  Those were probably the most interesting, eventful, and life-changing things in my summer but why anybody would want to read about that really confuses me.  You're here to listen to me rant about boys finding squirrels in Fairview and my social ineptitude, right? Right!
Kidding.  But they're probably not things to go on at length about on a UBC blog so I'll just… move on… I wish I had a good GIF for this instead of communicating with words like a normal functioning BLOGGER…
I might be talking about my classes next time.  By that, I mean I definitely will be, but I was trying to create suspense until my curious need to analyze and reiterate all the intricacies of my writing style kicks in and I basically destroy any hope I have for creating an atmosphere that actually makes readers wonder what's going to happen next or come back to this blog at all.
So yeah, classes, it'll maybe be a nice topic since I think I actually just found a do-able major that I actually care about (you mean a person can find not just a degree but inner purpose at an educational institution?! WHOA).  Until… later! Eventually! Soon!
…Maybe.  IdunnowhenI'mjustgonnagogetsomecoffeeandleavenowkthxbai
– Alyssa
Edit: Oh my god.  I just read everything over.  When I blog, I sound like I'm 10 and on an unstable dosage of something brain-damaging.