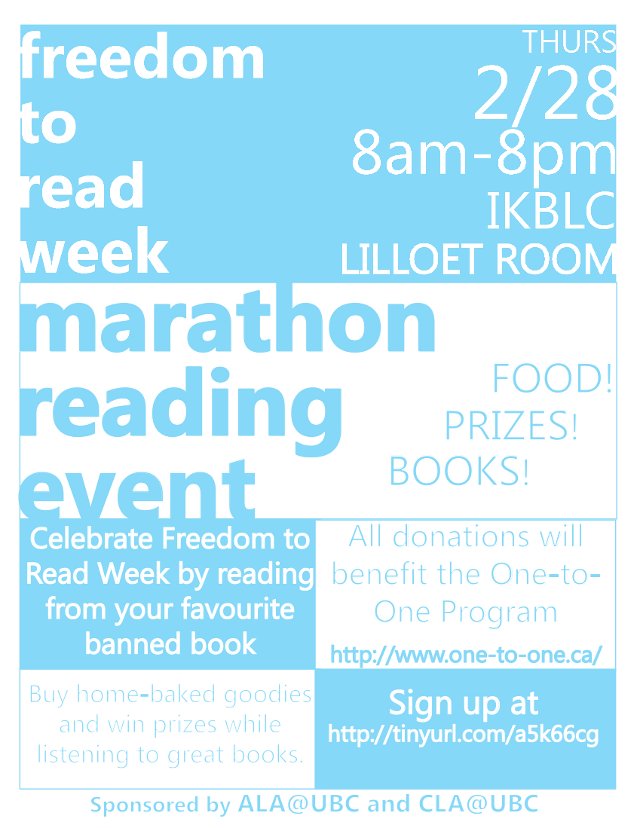 Freedom to Read Week officially starts tomorrow and runs through March 2nd!
"How can I celebrate this lovely event?" you may be asking yourself.
Well, good news! CLA/ALA is hosting a marathon reading event on
Thursday, February 28th from 8 am – 8 pm in the Lilloet Room in IKBLC.
"What's this 'marathon reading' business?" you're probably asking your computer screen.
Well, your computer screen just so happens to have a response! Folks can sign up to read their favourite banned or challenged books for ten minutes. There will be baked goods for sale and a drawing for prizes for anyone who participates.
How do I sign up?!" you're definitely exclaiming to the universe at large.
Well, here's a link!
Don't know of any banned books? Not to worry! On the sign up sheet there are loads of links to help you find the perfect banned book for you!
Hope to see you all there!