Food For Thought
Have you ever been to a restaurant in Vancouver and seen this symbol on the menu?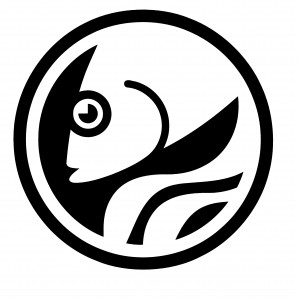 Well, this symbol indicates that the restaurant uses Ocean Wise seafood. The Vancouver Aquarium initiated the Ocean Wise program to educate consumers about sustainable seafood, and works in conjunction with restaurants and food suppliers to make environment-minded decisions with regards to menu planning and sourcing.
This got me thinking about Vancouver's deep affinity for sustainable and locally sourced food. When it comes to food-related purchasing decisions, consumers are more mindful about where their food is actually coming from, with the general belief that local=good. To meet this concern, most restaurants will make an effort to indicate when their products are sustainable and locally sourced, as it often increases the customer's willingness to spend. It's not uncommon to find the name of the farm certain protein was raised on, prefacing particular menu items (eg: "Fraser Valley" Duck, "Pemberton Meadows" Beef) to have a greater appeal to consumers who appreciate some sort of narrative with their main course.
Is this type of information important? Definitely. We need to know where our food comes from, and come to terms with the reality that most foods aren't cultivated the way we think they are ( just watch this). With this type of information, we are able to make more informed decisions about what we're eating. Is it necessary though? Some would argue that it is, while others, understandably, care more about flavor and value than sustainability. So the next time you go out for dinner, keep an eye out for local/sustainable choices! Hopefully you don't sit next to these guys…