Critical Visual Literacy
July 5 & 6 2017, 10AM – 4PM
Location: UBC (building & room TBD)
Workshop Information: http://pdce.educ.ubc.ca/2017-critical-visual-literacy/ 
Workshop Instructors:
Ernesto Peña: ernesto.pena@alumni.ubc.ca ; @ernestopena
Claire Ahn: claire.ahn@ubc.ca ; @cahn79 
The big question of the day is how do we know what we view is real? Some believe it is because of technological advancements that people are easily duped into believing something to be true. Yet, this type of manipulation has been occurring for centuries. So how do we become critical viewers? How do we teach students to develop stronger visual analytical skills?
Well, to engage in the production of the visual.
This workshop will introduce participants to tools and resources that can be implemented in any classroom.
We will be updating this site regularly, and will post an agenda of the days closer to the dates. For the time being, we are adding some resources below that will address some of the topics/issues we will address during the workshop, and that may of interest to you.
We look forward to working with participants in engaging with the production of the visual!!!
---
"Fake news is a deliberate act of forgery. It presents as a fact, as news, something that has not happened at all. It uses all the tools at the forger's disposal to present as true something that is utterly false ….
Text is obviously easy enough to manufacture. And still photographs too. Both can now be widely circulated without anybody having to judge their authenticity. And both are easily accepted as authentic."
~~ Children Must be Trained to Fight Fake News
---
Let's be a little more critical folks: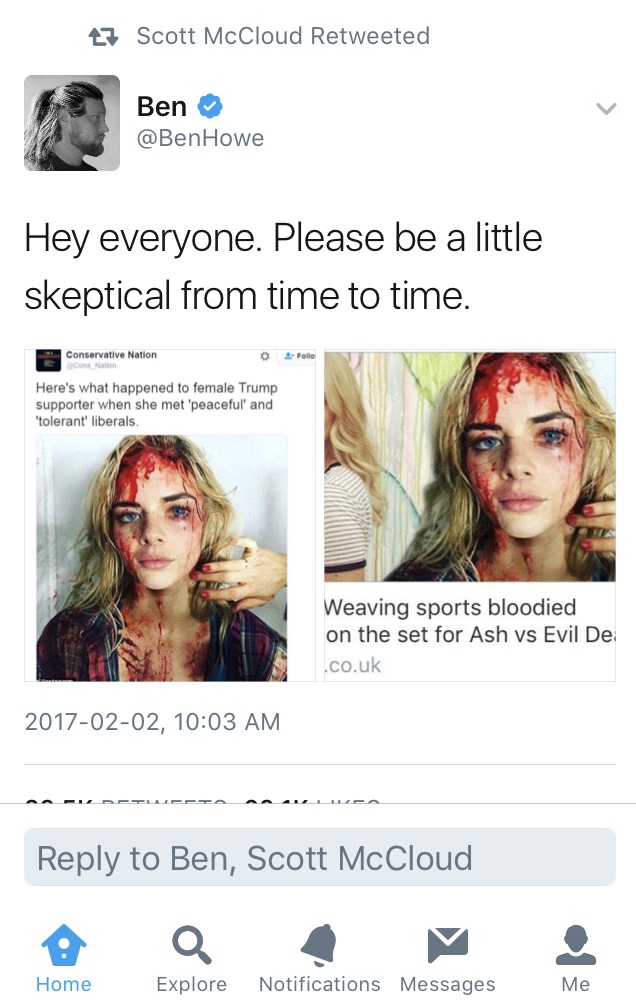 ---
"According to false news articles shared by the millions over social media in 2016, Pope Francis backed Trump, an FBI agent involved with Hillary Clinton's leaked emails was found dead in his apartment, and Clinton was a member of a child pedophile ring operated out of the basement of a Washington, D.C. pizzeria." — Manipulated Video and Audio will Make Future Fake News even More Believable. 
---
Bodies Of Strange Creatures Were Found In The Basement Of An Old House In London
http://designyoutrust.com/2016/05/bodies-of-strange-creatures-were-found-in-the-basement-of-an-old-house-in-london/
http://www.merrylinmuseum.com/welcome/
It is all about genre.
---