Orthopaedic Surgeon ("Bones and Muscle" Surgeon)
An orthopaedic surgeon is involved in the care of patients with conditions in their bones and muscles, known as musculoskeletal problems (Fig. 1). These include congenital deformities, trauma, infections, tumors, metabolic disturbances (see full Glossary) of the musculoskeletal system, deformities, injuries and degenerative diseases of the spine, hands, feet, knee, hip, shoulder, and elbow in children and adults. He or she has been trained on how to repair and treat conditions related to the limbs (arms and legs) and spine, and to how to restore these through surgery so that they can function to the fullest capacity (Fig. 2).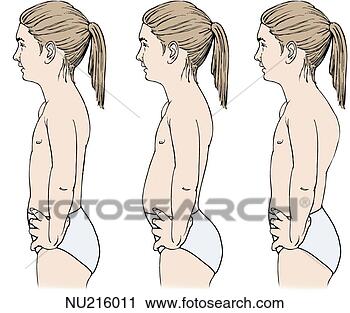 Figure 1.  Examples of spinal deformities in a child (The child on the left has normal spine)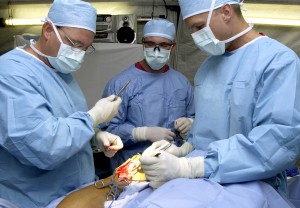 Figure 2. Knee Surgery
An orthopaedic surgeon is also concerned with primary and secondary muscular problems and the effects of the central or peripheral nervous system lesions of the musculoskeletal system.