Date: Friday, November 13, 2015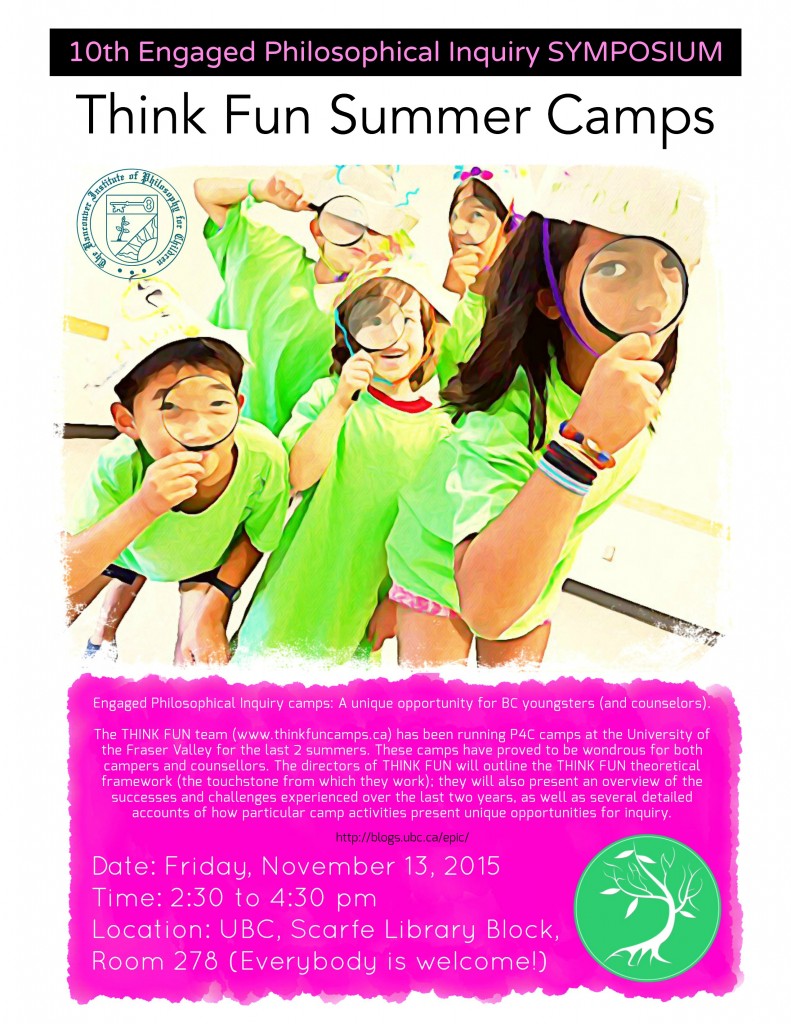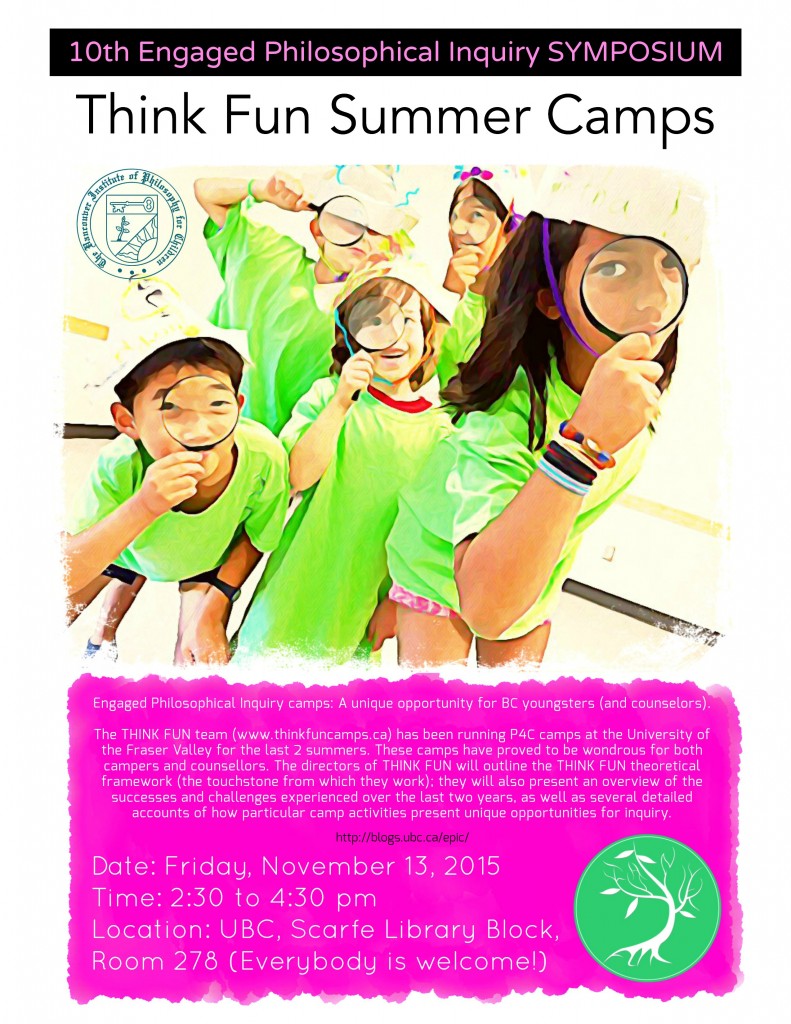 Time: 2:30 to 4:30 pm
Location: UBC, Scarfe Library Block, Room 278
Note: Please do bring coffee or tea as our department can no longer serve any beverages or food. The Vancouver Institute for Philosophy for Children will kindly provide cookies.
Engaged Philosophical Inquiry camps: A unique opportunity for BC youngsters (and counselors).

The THINK FUN team (www.thinkfuncamps.ca) has been running P4C camps at the University of the Fraser Valley for the last 2 summers. These camps have proved to be wondrous for both campers and counsellors. On November 13th, 2015, the directors of THINK FUN will outline the THINK FUN theoretical framework (the touchstone from which they work); they will also present an overview of the successes and challenges experienced over the last two years, as well as several detailed accounts of how particular camp activities present unique opportunities for inquiry. Finally, they will solicit suggestions about how best to go forward.
For more on Philosophy for Children in Vancouver please go here: VIP4C.ca