Think Fun Summer Camp 2014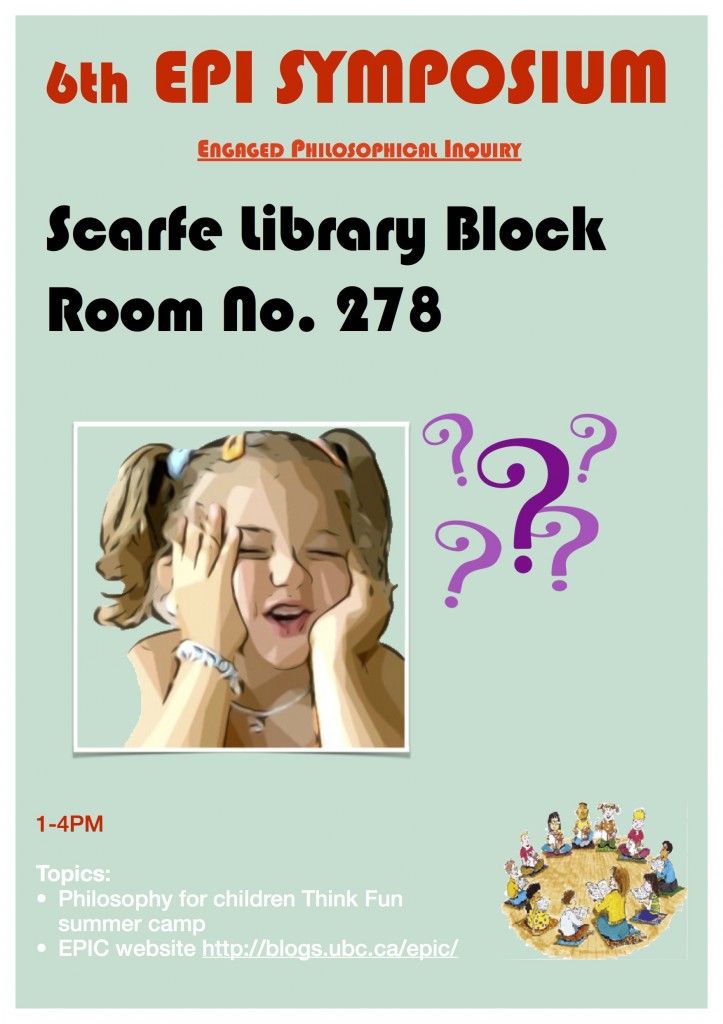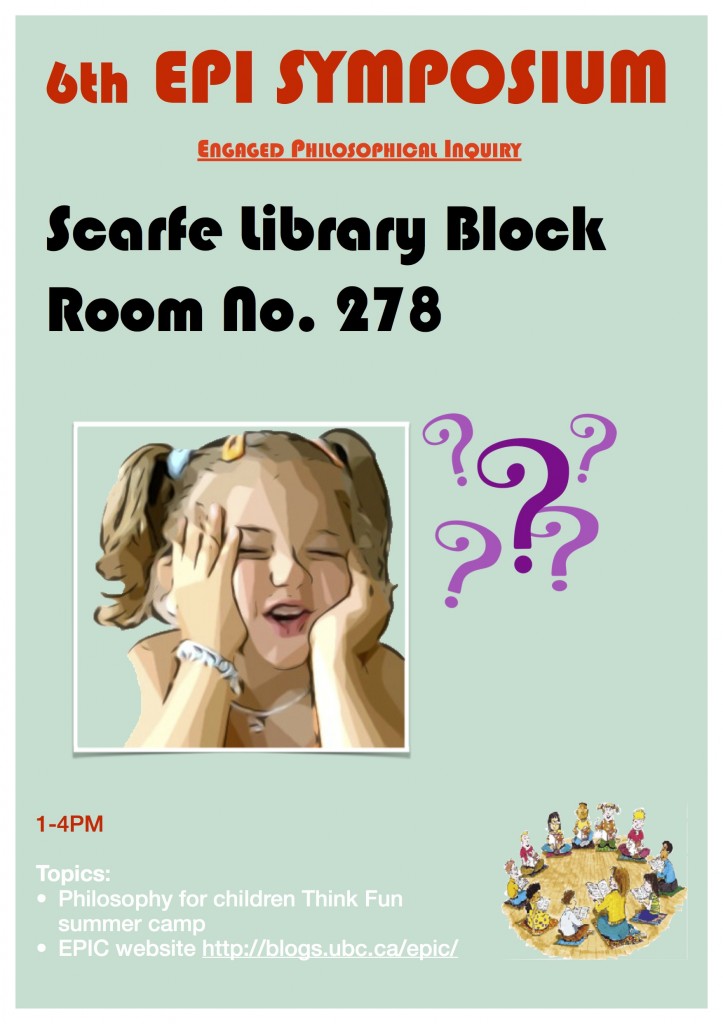 Dr. Susan Gardner will begin by describing, in general terms, what the proposed P4C camp to be held at UFV this summer will look like, and the various themes that will emphasized, e.g., the importance of "the question." Warren Bowen and Daniel Anderson will follow by presenting the proposed schedules for their two camps: IDEAS ALIVE and CURIOUS CRITTERS, including some  hand-on practical demonstrations of one of the unit plans.
Our program will be:
1-2:45 pm: Dr. Susan Gardner, Warren Bowen and Daniel Anderson on the THINK FUN SUMMERCAMP (with practical examples)
2:45 -3 pm: BREAK
3 – 4 pm: General Group discussion on our EPIC webpage, announcements of projects and 'get active' opportunities (creating teams of interest), last EPI survey as well as the structure and contents of our next meetings
For the General Group Discussion:
They survey showed that quite a few of you have already ongoing groups and projects around EPI. Ideally can you please think about how you can share with the group in a couple of minutes what you do and how the group could support you with it.