Posted on behalf of Jin Lee
Now's the time to be a superhero to our local community! How many local restaurants and stores have you said goodbye to in the past year? It's so easy and convenient to turn on your computer and order most of your necessities from online retailers (can you guess which company had doubled their profit during the pandemic?), and with sky-high rent and the current situation we are in, the chance of keeping local business going is becoming slimmer. It is more important than ever for all of us to support our local, independently owned businesses for local economy and communities. Here are some local businesses I have come across in the past year and I am very excited to share with you!
Chinatown Vintage
Website: https://www.chinatownfoundation.org
Instagram: https://www.instagram.com/chinatownvintage
Sustainable shopping that goes towards a good cause! Check out this cute shop in Chinatown, the only thrift store in Vancouver that directly supports the neighborhood. 100% of their profits go to the Chinatown Foundation, which has projects in cultural preservation, social housing, and COVID-19 economic recovery.
Bird on a Wire Creations
Website: https://linktr.ee/BirdonaWireArt
Instagram: https://www.instagram.com/birdonawireart
Wondering what local artists are up to? Bird on a Wire Creations carry many local artists' work and you can find things from creative cards to mugs and paintings, all locally created and made! They recently had to close one store due to the pandemic, but their Kitsilano store is still open if you like to check out in person! This is a great place to shop if you are looking for a gift for friends, family and loved ones!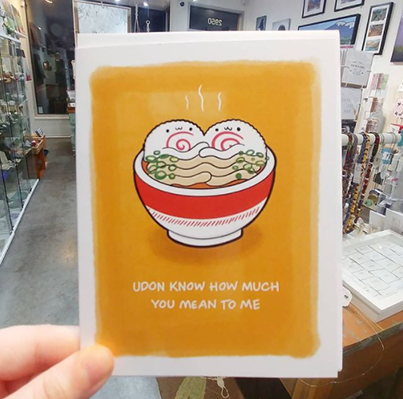 Backcountry Wok
Website: https://linktr.ee/backcountry_wok
Instagram: https://www.instagram.com/backcountry_wok/
Don't we all miss going on adventures? Since we can't travel much, camping trips have been popular, but food prepping is one of the plans we dread. Sustainability is not the first word you think of when you want something quick and convenient; however Backcountry Wok is an exception! If you are planning meals for your camping trip, check out their "'plant-based & Asian-inspired dehydrated meals in 100% compostable bags".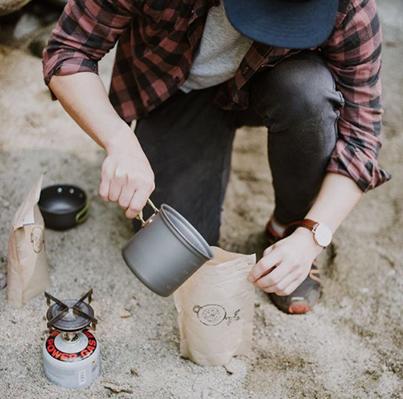 Bloom Assembly
Website: https://www.bloomassembly.com/shop
Instagram: https://www.instagram.com/bloomassembly
Do you like flowers? How about flowers that won't die on you?! Our home has become a place more than just where we sleep in; it has become an office, a theatre, a gym, a studio, a spa and more. To improve your new multi-functioning space, these flowers can make it look more elegant and cozy.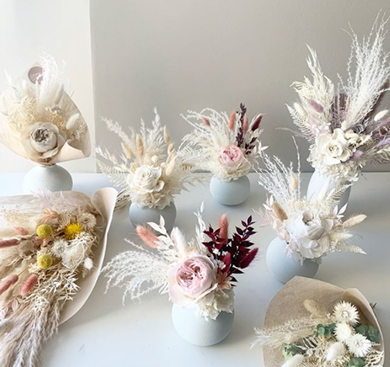 Candles
Website: https://www.homecomingcandles.com/shop
Instagram: https://www.instagram.com/shophomecoming
Lighting a few candles in your home will create a warm and peaceful ambiance in your house. This also can help you relax and feel calm after a stressful day. And oh my, their smells are so fresh and yummy!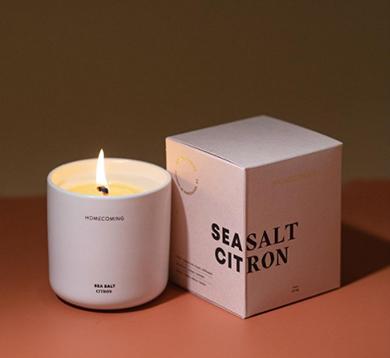 Obviously, there are way more local businesses than the list above! The website https://supportlocalbc.com features local businesses in your neighborhood, so you can check out what's nearby you.
Feel like a date night with your partner/furry friend, or just want to treat yourself with a nice meal after a long day at work? Try new menus at your local restaurants! By thinking local first, we will be able to continue to enjoy our favorite local stores, and keep our communities vibrant and dynamic!