Posts from —
October 2009
Would you support implementing FOSS/OSS in your work environment?
Absolutely! Here's why:
As I mentioned as a comment on this week's presentation website, I rarely, purchase proprietary software. My software needs are usually taken care of by OSS, so there is no need for me to go out and spend money. I find OSS cheap, easy to use, and very efficient. My instructional designs make use of OSS as well mostly due to the conditions under which I teach.  There is generally no extra funds for software in my school division, unless it is determined that a program is required as a learning adaption.
Having said this, there exists an on-going debate whether to choose PS over OSS as we plan for the future regarding the use of technology in my school division. There are those who appreciate the affordability of OSS and those who feel that the cost of PS is justified due to the support and quality of the software. This was an argument outlined in this week's module, so I'm going to assume that it is quite common. Another important discussion is occurring in regards to the old "PC vc Mac" debate. Interestingly, those in favour of going with Macs are also strong supporters and advocates for OSS whereas PC lovers praise PS.
Hmm?
I would be all for adding OSS to my work environment. Working in a high school the possibilities of many of these free software programs are endless.  Take a program like Odijoo which allows you to create publish and store online courses.  Teachers could augment the courses they teach with online modules….. something like a webquest?  It would cost the school nothing and would develop a whole new world for students to learn in.  Students could log on from any computer connected to the internet at any time.  It would be a great way to fit in that unit that there just isn't time for.  It could  be an interactive independent study opportunity, all for no cost.
I thought that I would share some of my experiences using open source software (OSS) to create this presentation. I'm not an OSS guru, although I've been using it much more since last term when I created a project about the implications of using it in education. This presentation was a chance to look a little deeper at some of the other aspects.
There are many free solutions for hosting a website. Ning, for instance, helped the previous two groups create great presentations, complete with comments, RSS feeds, e-mail notifications, and common logins. Google Sites is another option. It also includes the ability for all group members to contribute. We settled on Joomla because I knew it was open source, I had used it once before, and I have access to a Web server and necessary databases to install it on. Another option for us, would have been to use WordPress like the blog used in this course.
I won't lie, there were a lot of frustrations with using Joomla. I can let my group members speak for themselves, but even up to Sunday night, there were lots of little things going wrong. For instance, if you embed a YouTube video, then edit the page after, the video is gone. I've since learned that using a different editor would have avoided that problem. Nevertheless, there were a lot of little issues, and under a deadline is not the best time to find them. Several people have already commented about this, and having a little more time to experiment before diving in would've been nice.
There were a lot of things that went well. First of all, it seemed really fitting to present this module on an open-source platform.  When we had decided upon the basic layout of the presentation, it was easy to add, remove, edit, and hide pages as needed. It was relatively easy to implement additional functions like the comments and forums, and there were a multitude of options for each choice. There were close to 10 comment systems to choose from. As it turns out, Joomla is designed to be able to handle huge and complex websites with multitudes of authors, including both backend administrative authors and front-end users. It has a lot of features in common with WordPress, likely because of their open source heritage.
I also used OpenOffice , SeaMonkey, and Gimp to create/edit content. All three of these applications work perfectly for me. There was no experimentation, I found no glitches, and they worked exactly as advertised. I would've been satisfied paying customer. All three of these should be beacons in the OSS community.
The big question, was it worth it? I think it was. Although Joomla is designed for more that we used, and I would like to try other content management systems too, it did the job well, giving us a clean layout, easy organization, and the ability for everyone to contribute. Like I said before, there are lots of free solutions, but I don't regret giving OSS a chance.
Would you support implementing FOSS/OSS in your work environment?  To me this is timely as I was taken into this debate in working through some challenges for my Assignment 1 submission.
I wanted to post this succinct and valuable summary that helped me in developing some perspective on this debate. A couple of points that have been touched on through the discussion for this module and hold for me are the advantage of having access to the code to tailor the program to an organization's needs, as described by Cindy in her post. The other area is in terms of support I often get these message to report a problem to Microsoft but where do these go – I have never had any indication that they were received or addressed. Finally, it is interesting that I can open a Microsoft document with Open office but in my experience the opposite is not true. A subtle point that Sophia Peters makes in her analysis is the perceived idea that proprietary software is more reliable, easier to use, and better supported. From what I hear this is not true. When open source producers do not have advertising budgets they may suffer in the public relations campaigns waged by the advertising budgets of proprietary software that have everything to lose. The only area I am working on resolving as an issue with open source is the security aspects of having student groups working on these systems – are they as secure in terms of identity and published materials as the proprietary packages?
I thought you might find this article that was published yesterday intesting, now that we know all about Mobile technologies thanks to the Module 5 team. It is full of financial trend graphs that constrast the economic situation and the tremendous growth potential Morgan Stanley is seeing in Social and mobile technologies:
http://mashable.com/2009/10/20/mobile-web-presentation/
Hi: I am working on a project for another course and am trying to embed some Youtube videos into my page. It seems to only want to go to page especially for videos- can anyone tell me how I get it to go to the page I want it on? Thanks
Barrie, Liz, Greg, Annette, Eveline, and I welcome you to Module 6: Open Source Technologies.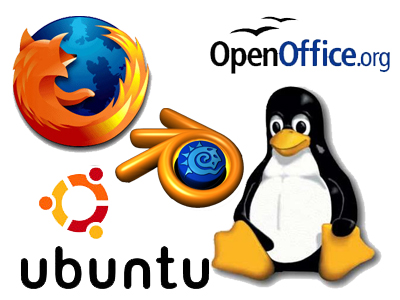 Your experiences with open source software will vary, and so did ours. But to walk the talk, as it were, we have hosted our presentation using all open source technologies.
When you're ready to jump in, proceed to the Open Source Technologies Website.
One last thing, if you have any trouble viewing any part of the presentation, please leave a comment, and we'll have it sorted out right away.
Good Evening ETEC 522,
Please note that the 'Conclusion' tab for Module 5 has now been populated with the final version of our collaborative mind map as well as the results of the survey we asked you to complete at the beginning of this week. 
Thanks so much to all who participated and made these activities a success :o)
I have come across some podcasts at iTunes U.  Look up the Oxford Internet Institute and under that a podcast with Bernie Hogan (Sociologist and Social Network Analyst) on "Facebook: The Strength of Weak Ties".  It looks at and perhaps offers a different view of Facebook and the relationships we have there vs our other relationships.
Facebook is #1 in UK and Canada, MySpace is #1 in US, Orkut is #1 in Brazil and India.
He looks at what happens when people do not participate in FB (for example, within a family) who miss certain interactions because they are not engaged. He talks about how some people equate being online = not being social while others feel the are being social on the internet.
Issues of equality, context, and information overload are also addressed.  Enjoy!  Sharon
Pardon me if this is posted somewhere- but where do we submit Assignment #1, and does the 2500 words include the resources?
Thanks
Bev