Category —
General Discussions
Hi David squared and everyone,
Thanks for a really interesting course. I learned all kinds of new things and really enjoyed all of the activities and discussions, as well as perusing people's pitches! I wish I had money to invest, because I think some of you have come up with some really great ideas!
I've just handed in the final version of my eportfolio for 590, so it seems that this is it for me! Three years of hard work and I must admit that I'm feeling a little adrift – it'll be weird not to start each day by logging on to Vista or some other course platform! For those who haven't yet taken 590 and are curious, feel free to have a look at my eportfolio. I used a platform called wix.com (another great tech business!) that offers free flash web sites.
For those who are not finishing up, best of luck on future courses and have a great holiday break!
Cari
Hello David Vogt, David Porter, and Fellow Course Mates:
I think this is it! I think this our official last day! It has been an informative and educational journey.
Indeed, you and this course have provided me with a wealth of knowledge for which I am grateful.
Indeed, I wish the best for everyone. Perhaps I will 'see' some of you in January 2010 when our next courses 'kick off'.
In closing, this course has been a great learning experience for me.
Cheers,
Barrie
This video was posted earlier today and I immediately began to review it as a pitch.  Not only is it very interesting pitch it caught my eye because it uses similar technology to my Light Track pitch (camera, projected image, LEDs and computer).
I must say this pitcher had access to more technology/money for his setup which makes the mishmash of technology a lot easier to understand, nevertheless his downfall maybe that he doesn't apply the technology to a market like the classroom, the boardroom or a video games.  In this video it is hard not to get caught up with the "wow" factor but it is certainly an interesting concept which will find some use in the marketplace.
Anyone have any thoughts on uses for this technology or the impact of the pitch?
Skip to 2:35 to see the hardware behind the pitch.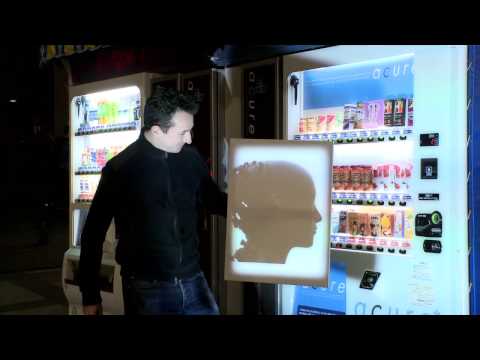 Hi everyone –
Just a reminder that if your full pitch isn't immediately available/linked within your elevator pitch in the Venture Forum, please make it easy for those wanting to do a thorough review to get a copy of it.  For example, I've suggested people can email me for my full pitch.
If you haven't provided such information already, please respond to or edit your own elevator pitch with a note explaining the best way for your peers to obtain your full pitch for review.
Thanks!
DavidV
By now you should have all received, via email, your review assignments for the Venture Forum.    Please let me know immediately if you have not, or if you have any questions.
Good luck!
In light of our Venture Forum week, I thought I would post this interesting story for you all:
New Media BC is pleased to announce the top 20 companies selected from 37 digital media companies that attended the Fusion '09 Entrepreneur Boot Camp held at the BC 2010 Showcase Centre.
New Media BC Fusion Forum Top 20 companies
Notably, A Vancouver company, http://www.ecobuddies.com/ has made the top 20 list for educational gaming sites.

See this story in the North Shore News:
Game showing them the way:
EcoBuddies encouraging kids to take action
"EcoBuddies has also been recognized by their peers, having been awarded best in show at New Media B.C.'s Fusion Venture Forum for Digital Media, held two weeks ago in Vancouver. They were among the entrepreneurs who pitched their companies to investors.
"It's a really great networking tool, for both investors and for entrepreneurs," says Ferma.
The title came with $1,000 and a three-month placement at the Plug and Play Tech Centre accelerator in Sunnyvale, Calif."
Just as a warning: My boss decided after I had done the work that I could not use our company name, so this is a thinly veiled version of our company. Just in case you try to Google us and can't find anything!
The Pitch:
Have you ever been in trouble and needed a social worker or a health care worker?
Have you ever wondered how they stay current? What if they are working away from the universities and continuing education providers – how do they keep up with their training then? How is that fair to clients in remote areas?
The solution is online education. At Service Online we are small, well-connected and fast. We provide just-in-time, innovative training, based on current research and best practices.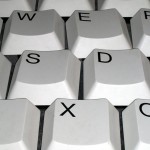 Our training is cost-effective for individuals and organizations as well as being sophisticated and engaging. We are looking for an investor to expand on our offerings to cover all of Canada, the United States and beyond.We promise part-ownership and profitability from the get-go!
Could this be you?
Contact:
Annette Smith
For more information please view our full Video Pitch :
http://www.screencast.com/t/YTliZjRh
or
http://www.viddler.com/explore/annette/videos/10/
Images not in public domain:
http://commons.wikimedia.org/wiki/File:Tastatur-deutsch-DSCN1783.jpg
I have been noticing that the hyperlinks in the blog posts don't seem to want to wrap and end up extending into the navigation bar to the right. Does anyone know how to fix that?
Jim
Hello Everyone:
If interested, here is a link to information regarding "new learning technologies and emergent practices in higher education": http://www.educause.edu/Resources/NewLearningTechnologiesandEmer/156833
Cheers,
Barrie
Hello Everyone:
Similar to the University of Phoenix, there is also CityU: (a) CityUniversity of Seattle at http://www.cityu.edu/ and (b) CityUniversity of Hong Kong at http://www.cityu.edu.hk/
Cheers,
Barrie