UBC FRENCH
The FHIS Multilingual Learning Centre is a free service available for students of all levels and languages of the FHIS curriculum (French, Italian, Portuguese, and Spanish). We offer student-centered conversation practice, tutoring (i.e. grammar and vocabulary questions), and help with the continued development of core skills (i.e. speaking, listening, reading, and writing) necessary for students' success in acquiring and becoming proficient in the languages that we teach.
A new schedule of sessions is posted at the Centre (BuTO 898) every Wednesday at 12pm and it is also always available on the FHIS Department's website. Drop-in sessions are offered as follows for French: come alone or bring colleagues from class, online-exercise partners, etc:
Students should bring their textbooks, texts, instructor guidelines for assignments, and any additional documents that will help consultants and students out during the session. For questions related to grammar, vocabulary, and language usage, students are asked to come with specific questions and/or (in most cases) previously graded assignments. Tutors will then help students to work through strategies to problem solve and arrive at their own answers through grammar and vocabulary modeling.
What shouldn't I expect from my session?
We will NOT proofread papers or compositions for you.
We will NOT write last minute papers for you so please plan accordingly.
For further information, please view our Prezi:
UBC FACULTY OF ARTS
Arts Student Support : http://students.arts.ubc.ca/student-support/
Arts Academic Advising : http://students.arts.ubc.ca/advising/
Buchanan D111
Monday – Friday 9:00 am to 4:00 pm
(usually afternoon (1-4 p.m.) = drop-in, extended hours at the begining of term, further details follow below)
Closed weekends and statutory holidaysThe Arts Academic Advising Office provides drop-in advising, Monday to Friday (1-4pm) in Buchanan D-111, answers brief questions via email or you can ask a quick general question on the Arts Facebook page.
Email: Please include your student number
Domestic Students – arts.advisor@ubc.ca
International Students – arts.international@ubc.ca
Aboriginal Students – arts.aboriginal@ubc.ca
Phone: 604.822.4028 *For current UBC students

Faculty of Arts grading guidelines: any course marks and your final grade may be adjusted to comply with these guidelines. For a version of these guidelines used by FHIS, see: Grading Guidelines for Content-Based Courses (Department of French, Hispanic and Italian Studies, UBC)
UBC GENERAL RESOURCES
SAFETY, ACCIDENTS, EMERGENCIES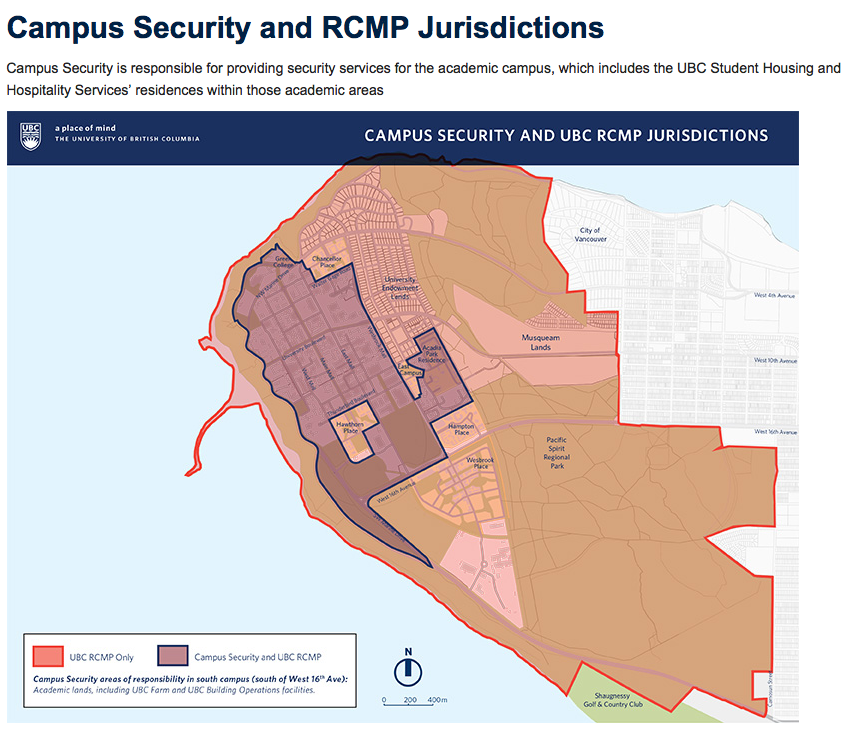 UBC POLICIES & PROCEDURES & RULES & REGULATIONS
"I hereby accept and submit myself to the statutes, rules and regulations, and ordinances (including bylaws, codes, and policies) of The University of British Columbia, and of the faculty or faculties in which I am registered, and to any amendments thereto which may be made while I am a student of the University, and I promise to observe the same."

[…] Students are required to inform themselves of the statutes, rules and regulations, and ordinances (including bylaws, codes, and policies) and to any amendments thereto applicable at the University. For policies and procedures issued by the Board of Governors, see the University of British Columbia Policy and Procedure Handbook or the Office of the University Counsel for the official text. For policies issued by the Vancouver Senate, see the Senate for up-to-date copies.

The University authorities do not assume responsibilities for others that naturally rest with adults themselves. This being so, the University relies on the good sense and on the home training of students for the preservation of good moral standards and for appropriate modes of behaviour […]

The University and University authorities are not obligated to enforce any statutes, rules, regulations, or ordinances (including bylaws, codes or policies) if discretionarily enforceable by law or made under its, or their, power or authority.