In October 2013, Geography Cares began its Squeaky Clean Hygiene Drive, collecting  unused toiletries for Vancouver's Covenant House. We are proud to announce that in one month, we were able to collect over 200 different hygiene and skincare products, ranging from sample packets to full sized bottles.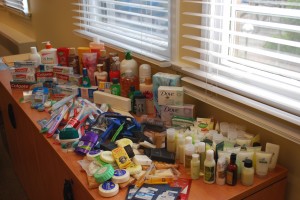 Covenant House provides resources, supplies, and a safe place for Vancouver's homeless, at-risk, and runaway youth (between the ages of 16 and 22). Over 1,500 youth have accessed their services in the last year.
A special thank you to Connie Cheung for her efforts in promoting and organizing the Squeaky Clean Hygiene Drive, and to everyone who donated supplies or their time!