Tuesday November 12, 7pm
Studio D, Goldcorp Centre for the Arts at SFU Woodward's (149 West Hastings)
What does it mean to say that cities like Vancouver have taken a "neoliberal" turn, embracing market-oriented policies while paying little more than lip service to questions of social welfare, affordability, and environmental sustainability? Does the embrace of "creativity" really hold the promise of an alternative path, or does it threaten more of the same? Exploring these questions, Jamie Peck will chart the rise of the neoliberal city, calling attention to its mutations, its limits, and to its alternatives.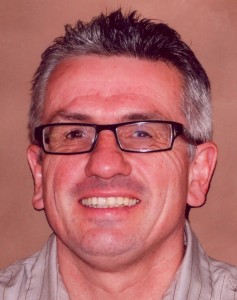 Jamie Peck is Canada Research Chair in Urban & Regional Political Economy and Professor of Geography at UBC. An economic geographer with interests in labour studies, urban theory, and the politics of globalization, his publications includeConstructions of Neoliberal Reason and the co-edited collection, Contesting Neoliberalism: Urban Frontiers.
Upcoming speakers include:  Urban Subjects (February 12), Stephen Collis (March 12), Kirsty Robertson (April)
Spaces of Contestation is a series of talks, performances, public actions, publications, and an exhibition that examines the collective walk/protest/public demonstration as both a performance and a social formation. The core of the project is in four collaborations between artists and community organizations, that initiate community engagement and democratic use of public space via the realization of site-specific participatory performances.
The project is co-presented with the SFU Vancity Office of Community Engagement and the SFU Institute for the Humanities, and is supported through the BC Arts Council's Arts-Based Community Development Program.
For more information on the project: http://www.helenpittgallery.org/exhibitions/current-and-upcoming/collective-walksspaces-of-contestation/