Sponsored by BCcampus Professional Learning, this year's JustID gathering will be a half-day pre-conference event to ETUG and will be held at VCC downtown campus, Room 420,  250 West Pender St, Vancouver, BC starts at 12:30PM, June 6th.  Join your ID colleagues and friends for some lunch, conversation and lively informative networking sessions. You will have plenty of professional development through the engaging dynamic round table discussions.  This year's theme, "Innovations in ID," focuses on personalized learning, mobile learning and aligning technology and instructional design.  Traditionally, Tony Bates has been our wrap-up facilitator but Tony cannot attend this year's event so we are very pleased to have Barbara Davis from the British Columbia Institute of Technology's Learning and Teaching Centre (see below).  She will facilitate a summary of your discussions and offer some of her thoughts and reflections from an afternoon of  "Innovations in ID".
After spending the afternoon at JustID, everyone is invited to the ETUG Pub night at THE CHARLES BAR, 136 West Cordova (Part of the SFU -Woodwards Complex)
See you there!
********************************************************************
 JustID 2012 Facilitator, Barbara Davis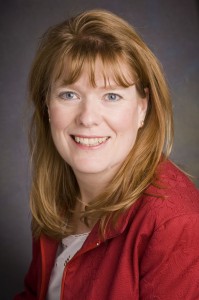 Barbara Davis is currently the Manager of Curriculum Projects and Educational Technology Support in the Learning and Teaching Centre at BCIT.  Barbara has 25 years of experience in post-secondary institutions as a faculty member teaching business programs, project manager of curriculum projects, and an instructional designer for courses and programs.
Barbara has previously held the position of vice chair of BCIT's education council and chair of the program committee.  She established the Project Management Office at BCIT and introduced formal project management processes for curriculum projects.  She holds PMP (Project Management Professional) certification.
Current interests lie in the effective project management of curriculum projects and the role team dynamics play in the success of those projects, and in how institutions can support faculty and students in online learning courses and programs.  Barbara has a passion for travel – especially to places where connectivity to the iPad is limited.