My name is Kendra, and I am in my fourth-year of the Interdisciplinary Studies program. The focus of my degree is in social and environmental determinants of health. I enjoy bridging the connections between the humanities, environmental, and social sciences, and using spatial analysis to suggest solutions to human health concerns within communities. My interest in human health and our environments has stemmed from the diversity of environments I have lived in. Originally from Vernon, BC, I spent my childhood and adolescence in the lower mainland and teenage years as an ex-pat in Portland, OR. I have since had the good fortune to live in Vancouver, Montreal, and Camiri, Bolivia. I now reside in Hamilton, ON with my life partner.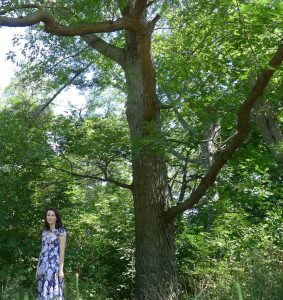 I hope you enjoy reading my culture jam and video mashup posts for GRSJ 300. The topic choices stem from my interest in human health and the environment and their carefully intertwined relations.
Note:
We all become compost eventually. The health of our planet and species relies deeply on fungi and microorganisms to balance out our waste. Through various means, oppressed groups of people are victims of environmental degradation and poisoning, which in turn has an acute effect on these group's health. Not all of our problems will be solved with proper waste disposal – but considering the interrelationships of waste and the earth's cycles and human health could be a start.