After reading the post from Jing's Blog: http://blogs.ubc.ca/jinghui1990/2010/10/17/adidas-originals/, I realized that when I was in China this summer, Adidas was introducing a new line named "NEO Label".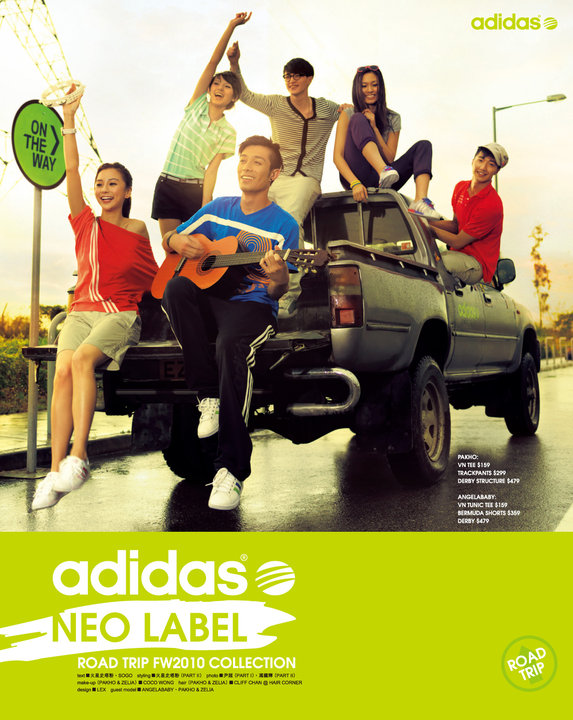 Adidas set the price of this new line lower than its Original brand. However, they similarly combine sports wear and style clothes in this brand. Most of the Adidas Original stores in my hometown Guangzhou have turned into Neo Label and they are selling cheaper products than before. It seems Adidas is trying to target lower-income-level consumers by this brand.
Adidas has now several brands in order to make different segments in the market. Adidas Performance for basic sports wear; Adidas Original focus on its classic products and makes stylish casual wear; Y-3 with its chief  designer Yohji Yamamoto and tries to create a hi-end sporty and stylish clothes; and of course, the new Neo Label. In market segmentation, Adidas seems to do a better job than its major competitor NIKE.
However, I personal do not like the Neo Label and its products. I think they are just using the great brand image of Adidas to make some so-called trendy sport wear. In fact, I think most of its products are bad designed. It may work in the short term in some developed countries like China, but may not be good for the firm's long term development.