" An Indigenous Foodscape is not only a physical space, but a cultural and social space to share knowledge… " – Lori Snyder F2SVA
Hello and welcome to our blog!
We are a group of four LFS 350 students embarking on a journey of community engagement with Farm to School Vancouver area (F2SVA) in the Indigenous Foodscapes Project. Through the Indigenous Foodscape project, F2SVA hopes to connect young children to both the community and the food system as a whole. Follow us on our adventure as we try to help F2SVA foster food sovereignty and literacy in the minds of young children.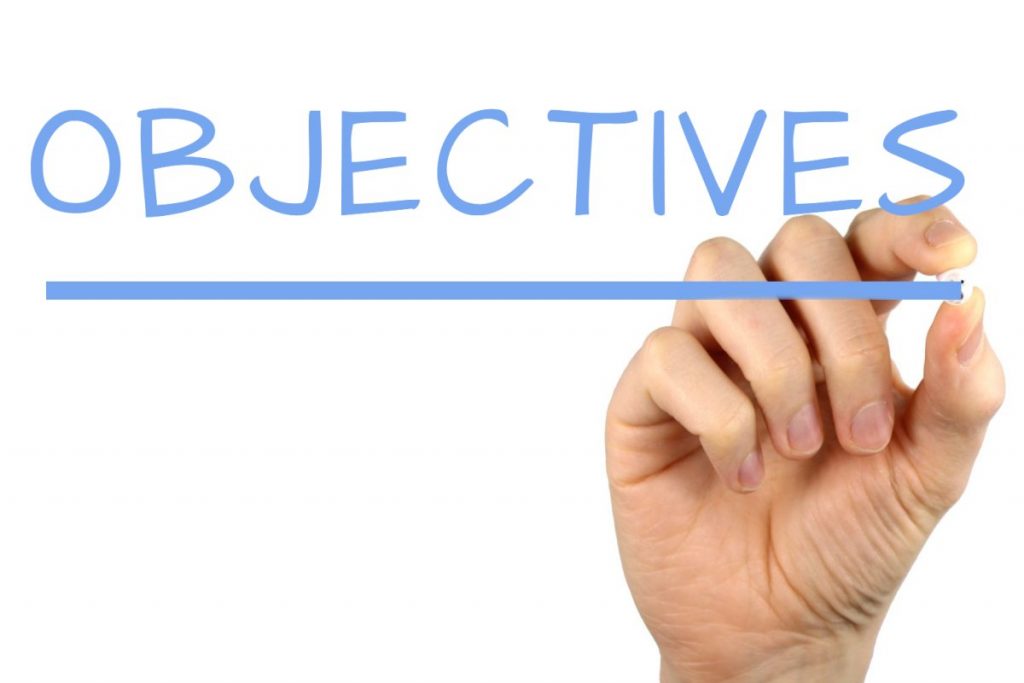 Image by Nick Youngson via creative commons
The objective of the Indigenous Foodscapes Project is to expose children to native plant species by introducing and incorporating traditional food knowledge into school curriculum. By creating an indigenous foodscape on the school grounds, students are given the opportunity to learn and share traditional and cultural knowledge. Furthermore, F2SVA aims to promote collaboration – not only between students, teachers and community members, but also between people and native plant species.
The objective of the project, for us as LFS students, is to document the planning process between Lori, our indigenous foodscapes coordinator, and the teachers from participating schools. We are essentially the "eyes and ears" for the F2SVA team as they figure out the most effective way to incorporate native plant species and school gardens into school yards.
Community Organization
Farm to School BC (F2SBC), established in 2007, is a provincial network that cooperates with local communities and schools to promote and support schools in building comprehensive Farm to School programs. As a part of F2SBC, Farm to School BC – Vancouver Area Hub (F2SVA) focus on contributing to the Farm to School programs in Vancouver area. By developing a series of Farm to School projects, F2SVA has improved school and community connectedness, supported sustainable regional food systems, and provided hands-on learning experience for students.
Meet the Team!
Hi everyone, my name is Jessica Wong and I am studying Food Nutrition and Health. I am passionate about food more than anything else. I love cooking, baking, eating (of course) and just learning more about food. I am a person who enjoys connecting with people (my second passion is theatre – all about telling the stories of people) I love how food connects us – it connects us with our own cultures, other people's cultures, stories, experiences; food is universal yet so different for everyone. People can learn through food in ways you can't from reading a book or taking a course, and it can be so personal. My dream is to connect what I have learned at UBC with real food; I want to work with restaurants or bakeries to educate people through food.
Hi! My name is Vivian Chung and I am currently majoring in Food, Nutrition and Health. Apart from constantly being on the hunt for new restaurants, I also enjoy travelling and baking. I have always been interested about the idea of healing through food and how food can be used to prevent the onset of certain diseases. Along with my love for travelling, I enjoy being able to experience and taste foods from different cultures around the world. Personally I find it interesting to see how food can connect us to our own cultures as well as people from other cultures.
Hi! I'm Xu (Siven) Li, a third-year student studying Food and Nutritional Sciences. Besides being passionate about food, I also love traveling. I enjoy meeting people from different regions sharing their unique stories. I enjoy tasting various food (especially traditional cuisine) from different cultures. I had a lot fun exploring what people eat on the journey. What most appeals to me is the strong connection among people, cultures and foods.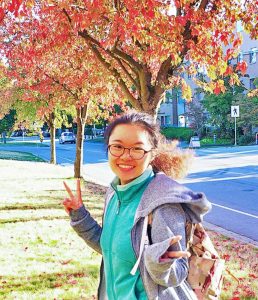 My name is Linda/Liwen Ling, third year applied biology major in Land and Food System and specialization in food and environment. Besides food and cooking, I enjoy listening to people talk, to learn from every unique conversation and get fascinated by the complexity and diversity of people's minds. Personally in the far future, I would like to take a profession involves both biology and education so to show the beauty of lives and nature to more people, especially the young generations.
 What We Wish to Gain
Image by woxandapix via pixabay
Jessica: This project is very interesting to me, because it connects people with their food in seeing it grow and being a part of its creation. The fact that the farm to school project focuses on Indigenous Foodscapes is particularly interesting; it is such a good way to help young students learn about culture and respect for land. My goals for this project are to gain a better understanding of indigenous food systems, and to understand how asset based community development looks in action. It is one thing to read about it, it is another to participate it and understand how it can be applied in the real world. That is generally what I want to gain from LFS 350 – we get so much real life experience in  this course and a huge opportunity to put our learning into action and see it in context. I hope these experiences make it clearer to me how the knowledge we have gained can make a positive impact on the world.
Vivian: One of the reasons I chose to do this project was because I wanted to learn more about Indigenous Foodscapes and their connection with the community. Growing up, I have not had much experience with native plants and traditional foods, so I thought that it was great how F2S aimed to introduce Indigenous Foodscapes to children at young ages. I was also drawn to the idea of being able to take part in producing a "living library" and an outdoor learning space for students. I think that having a different classroom setting will benefit students by allowing them to gain hands on experience in the production native plants.
Siven: I chose Farm to School project because I want to help the children learn more about local food and obtain some hands-on experience. In LFS250, I held a tea-making workshop in elementary school to introduce local herbs to help children recognize local food from their schoolyard farm. The workshop lets me realize the importance of developing schoolyard farm and leading the youth to understand the native species. Through this F2S project, I hope I can help the youth to be involved in our local food system, and contribute to the "Indigenous Foodscapes" in elementary school by collecting the data and planning the school garden construction. At the same time, I want to gain more hands-on experience related to our local food system to better develop food literacy and skills.
Linda: By choosing this "Farm-to-School BC: Indigenous Foodscapes in Vancouver Public Schools" project, I look forward to involve in the process of building native plant gardens in Vancouver schools. I like to see the application of classroom knowledge into real life situations and to help people to make more comprehensive and efficient planning decisions. Also through this project I hope to observe the interaction and communication between VSB and schools, and to learn how to find the common ground between different parties, and to work with various perspectives.
After the meeting with the coordinator of the project Samantha Gambling and Lori Snyder on Jan. 22nd, I got a clearer picture of structure and objectives of this F2S project. As a LFS350 student we are expected to be a witness of this "indigenous Foodscapes" project and provide information to help the VSB make decision on funding allocation. Thus my goal for this project will be to record and organize all detail information related to the planning of the native gardens and present them in a thorough and concise manner to the VSB in order to support the development of "indigenous Foodscapes" in Vancouver area hub.
First Impressions of the Process
Image by TeroVesalainin via Pixabay
Going into the meeting room for this, we were unclear as to what we were doing and a little scared as we know nothing about indigenous foodscapes or how to plan a garden. However, once we dove into discussion we found out that it does not matter what we know – it is about listening to what the teachers know and what Lori Snyder (our Indigenous Foodscapes Coordinator) knows and looking at what the land is there.
Discussing what the project entailed with Samantha Gambling (our main contact in F2SVA) and Lori really did remind me of the themes of Asset Based Community Development. Asset Based Community Development moves away from a needs based approach and works with the people in communities to help make change happen (Mathie & Cunningham, 2003). To do this, people identify the strengths in the community and the potential in it which drives more local and context specific development (Mathie & Cunningham, 2003). Our job in this project is to "shut up and listen" to what the teachers wanted and use that information to help them build the garden – just as Ernesto Sirolli talked about in a Ted Talk in 2012 (TED, 2012). In this talk, Ernesto Sirolli asserts that the most effective way to support those you work with is to listen to what they actually want (TED, 2012). There are so many ideas out there, sometimes it is up to us just to come up with a plan of how they can be used. We are not going there to come up with a garden ourselves, we are going to record the information Lori gives us about what the land has to offer, record what ideas the teachers have and take pictures of what the land looks like to create a report of what could be done.  We are not making one same garden for all the schools, the land is really being taken into account.
This project is also exciting for how it may help empower youth in their understanding of food systems. Food justice involves this empowerment, making students question their existing food system by involving them in it could help future changes (Allen, 2008). This project attacks two pillars of food justice – "designing exchange mechanisms that build communal reliance and control" and "creating innovative ways to control, use, share, own, manage and conceive of land, and ecologies in general, that place them outside the speculative market and the rationale of extraction" (LFS 350, 2017). In first teaching children how to cultivate gardens for themselves, they become aware of their food in a different way beyond seeing it in stores. It makes them realize their own capabilities in working with the land. Also, using Indigenous Foodscapes specifically helps create a new conception and understanding of the land.
This project is a very interesting one, and we wish we could help it grow beyond just these planning stages. However, to learn from the expertise of people and help them create their vision is a very exciting prospect. We can not wait to see where this project will take us.
References:
Allen, P. (2008). Mining for justice in the food system: Perceptions, practices, and possibilities. Agriculture and Human Values, 25(2), 157-161. http://dx.doi.org/10.1007/s10460-008-9120-6
Farm to School BC (2018). History. Retrieved from:  https://farmtoschoolbc.ca/about-us/history/
Mathie, A., & Cunningham, G. (2003). From clients to citizens: Asset-based community development as a strategy for community-driven development. Development in Practice, 13(5), 474-486.
LFS 350 (2017). Session 2 – Food Justice + Asset-Based Community Development [Course Notes]. Retrieved from http://lfs350.landfood.ubc.ca/session-notes/term-1-session-notes/session-2/
TED. (2012, Nov 26), Ernesto Sirolli:Want to help someone? Shut up and listen! [Video file]. Retrieved from https://www.youtube.com/watch?v=chXsLtHqfdM
Images:
Header image by Jessica Lewis
Objectives image by Nick Youngson
Vision image by woxandapix
Thought bubble image by TeroVesalainin