Keep Your Friends Close and Your Farmers Closer. – EATLOCALGROWN.COM
Our Mission
The goal of our proposed study is to conduct a market analysis and gather consumer data to find out what is important to the customers of Burnaby's Artisan Farmers' Market and propose marketing strategies to appeal to potential customers.
Artisan Markets. (2018). Artisan Farmers Market Society.  Retrieved from: https://www.artisanmarkets.ca/
Artisans Farmer's Market Society (AFMS) has been running for over 15 years and consistently provides a welcoming outlet for communities within British Columbia to share their culture through selling locally grown produce (Artisan Markets, 2018). For our project, we will be working specifically for the Burnaby location which first opened in June of 2008 at Burnaby City Hall.  The key demographic of interest for our study for the Burnaby Artisan Farmers Market is the Asian population and from the 2016 census, 33.9% of the city's population is Chinese (Stat Canada, 2016).  By applying interviewing, statistical analysis and critical reasoning techniques we hope to further understand the consumer demographic.
The Team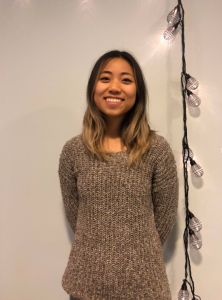 Lily Ren
Major: Food, Nutrition and Health
Hello, my name is Lily and I am passionate about health on an international, community and individual level. Through LFS 350 my goal is to translate my interests into feasible community projects. Outside of school you can find me at the gym or at the grocery store shopping for new fun foods (especially if it involves kombucha). I also love wandering through farmers markets across the lower mainland in pursuit of hidden treasures. I have always been drawn to the lively nature of farmers markets which resulted in my choice of the Artisans Farmers Market for this project course. My personal goal through this project is to create meaningful relations with community partners, potential stakeholders and to create a lasting impact on the Burnaby Artisanal Market for future years to come!
William Lo
Major: Food, Nutrition, and Health
As an advocate of food security and food justice, I have always had a passion for understanding our food system on a community level. I want to identify and learn more about the constraints which are preventing people from accessing safe and nutritious food. I strongly believe that everyone has something to contribute to the food system whether that be reducing the amount of food waste generated in one's household or volunteering at a food bank. Therefore, I believe meaningful engagement is most important for community development. I am grateful for this opportunity to work with individuals who share similar interests and an amazing community partner. Through this project with Artisans Farmer's Market, I hope to gain more knowledge on the role farmer's markets play in the food system as well as how we can improve people's access and demand for it. Applying what I learned in LFS 250 will be a valuable stepping stone in my learning and achievements.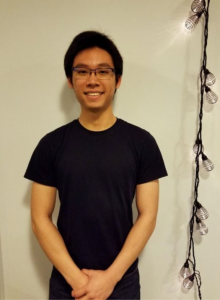 Adrian Hardjojo
Major: Food, Nutrition, and Health
My name is Adrian and I am a third year student studying Food, Nutrition, and Health. Most of my personal and professional experiences have come from educating the people around me – students, co-workers, my friends, and my family members. Having the passion to help people and seeing them grow in many ways, be it from becoming healthier and stronger or gaining new knowledge they can carry throughout their lives, has been extremely rewarding. The Artisans Farmer's Market has peaked my interest to learn more about the food system – what affects people's choices regarding where to get food and the types of foods they purchase. Having the opportunity to participate in the Artisans Farmer's Market project will hopefully provide new experiences to enhance my skills, add new perspective about the food system, and provide valuable connection with the  members of the community in order to find more impacting ways to give back to them.
Albert Lee
Major: Nutritional Sciences
I am an adventurer, a learner, and an advocate of nutrition. My name is Albert and I am a fourth-year student studying Nutritional Sciences.  My personal hobbies are dependent on the season – snowboarding in the winter and hiking in the summer – but throughout the year you can find me working out at the gym. These hobbies were able to flourish based upon a well-developed food system. My passion of pursuing this healthy lifestyle has allowed me to learn more about the intricacies of the food system beyond an individual level, into the community level. In my previous experiences, I found that every community is unique and requires a holistic approach to really understand the true complexity of how a food system is created. Sharing these experiences has enlightened my perspective on what food means to me and to the people around me. I hope that I can translate my passion into the Artisan's Food Market, develop a firm objective for the establishment and provide absolute dedication to fulfilling it, as well as make meaningful connections with the community that comprise this farmer's market.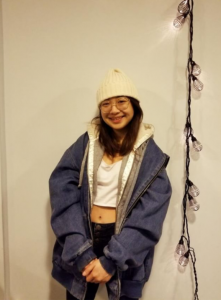 Katheryn Iu
Major: Food, Nutrition and Health
Hey everyone! My name is Katheryn Iu and I love to travel with friends. I aspire to work in a profession that combines team management and preventative health care. Over my years in LFS, I have become more attentive to issues of food waste, accessibility, and security and it has been an enriching experience to understand food beyond the nutritional level. Currently, my motivations are geared towards industrial sized food service operations within hospitals and I hope to find the balance between strict dietary requirements, financial sustainability, and appeal of meal trays provided to patients.
The Artisan Farmers market serves as a perfect medium for students such as us to practice our interpersonal skills, food marketing, and problem solving within a local community context. My goal within this project is to gain perspective on the analysis of food markets to improve how I can gage customer feedback and translate that information to produce a financially efficient marketing strategy that will appeal to the missions of the Artisan market.