November 25th, 2010 by Kat | Comments Off

on G. Sayeed Choudhury: The Case for Open Data & eScience
November 25th, 2010 by | Comments Off

on e-Therapeutics (and More!) Down

*The server is back. Clear your browser's cache & cookies. Check your medication.*
The server for e-Therapeutics (and e-CPS, Therapeutic Choices, Lexi-Comp's Lexi-Interact, Patient information, Mobile companion and New safety information) from the Canadian Pharmacists Association  seems to be down.
Stay tuned!
November 25th, 2010 by | Comments Off

on Palgrave Connect: eBook Trial (small window of time)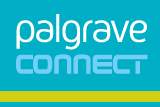 From now till Dec. 15th, you can read over 4500 Palgrave Macmillan ebooks (or try to) via the new ebook platform, Palgrave Connect. Please send feedback here.
"Palgrave Connect brings together [a] rich backlist and new titles in eight subject areas [economics & finance, political & international studies, history, literature & performing arts, business & management, social & cultural studies, language & linguistics, religion & philosophy] to offer libraries exceptional range and quality of research in digital format." -Palgrave Connect website
About

An aggregation of UBC Library blogs that highlight the Library's collections, services, spaces and events.