May 11th, 2012 by madgett | Comments Off

on RefWorks & EZproxy: A Solution Seems to be Working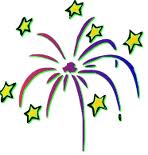 Thank you for your patience while we worked on the recent problem with RefWorks & EZproxy.
A fix was initiated yesterday, and so far it's looking good. Thanks Joerg & the LSIT crew!
Please try the following if you are off campus and want to access your RefWorks Account:
clear the cache & cookies from your browser
go to our

RefWorks page

click on "Login to RefWorks" and log into EZproxy
you should land on a page that recognizes you as being from UBC. Enter your account info
Direct exporting of citations should be working as well for resources that offer it **except ProQuest resources**. If you use the MyRearch feature, exporting works. We are working on a fix for non-MyResearch users.
Do contact us if you have any questions problems.