May 31st, 2013 by elena | Comments Off

on Check out the Aboriginal History Month Display at UBC Education Library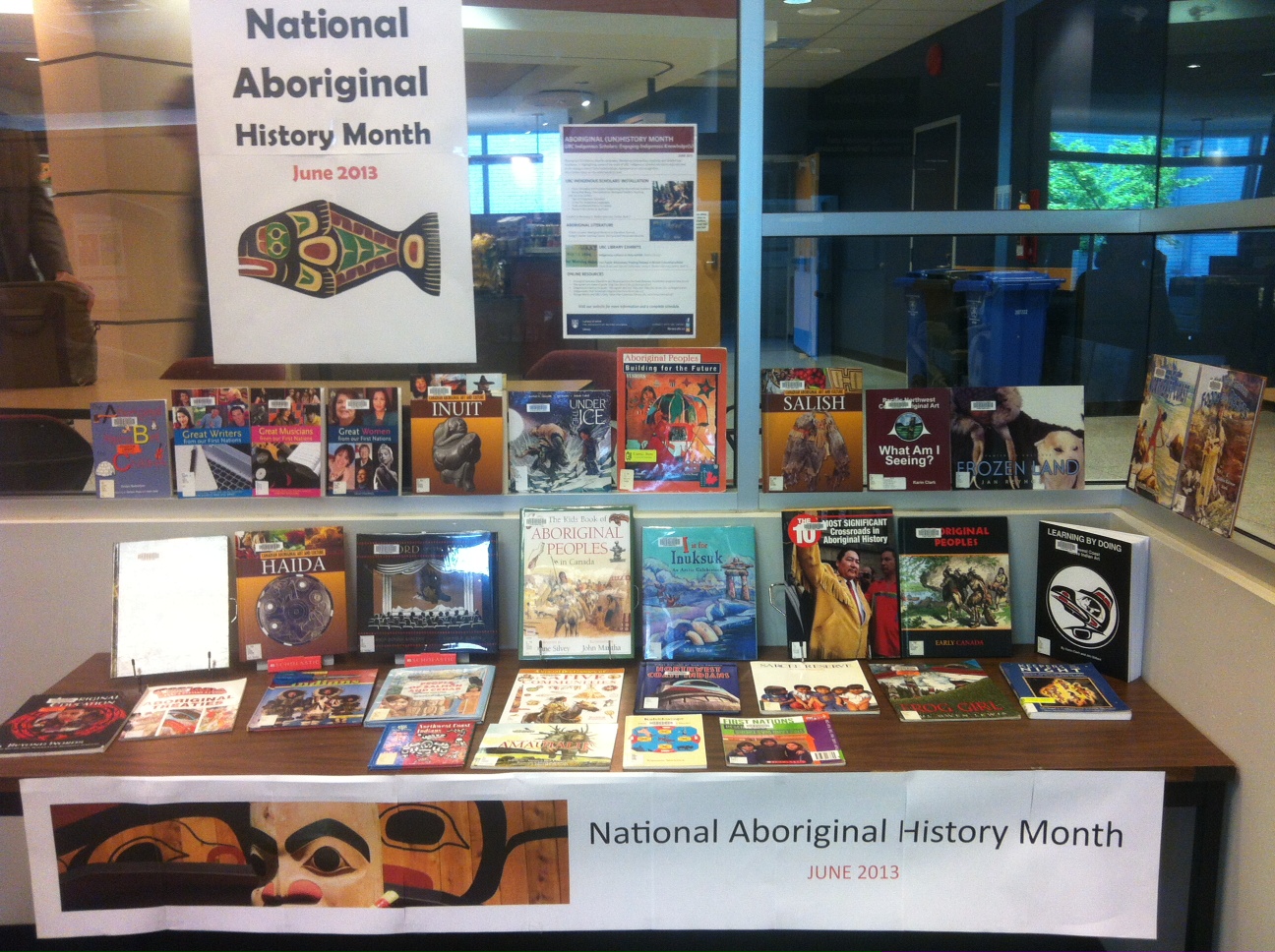 The Display for National Aboriginal History Month is up and ready for June.  Come by and have a look at the various books and DVDs related to the history and culture of Canada's First Nations communities. 
"June was declared National Aboriginal History month in 2010, after Nanaimo-Cowichan Member of Parliament, Jean Crowder, introduced a motion to make June a month of recognition for First Nations, Inuit and Métis. The motion received unanimous consent in the House of Commons.
Aboriginal History Month provides an opportunity to recognize not only the historic contributions of Aboriginal peoples to the development of Canada, but also the strength of present-day Aboriginal communities and their promise for the future.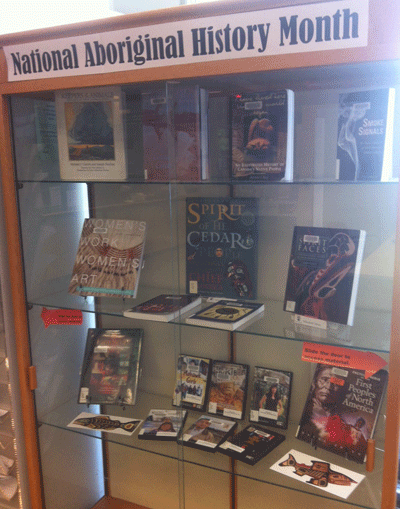 Celebrating National Aboriginal History Month in June is a fitting tribute to the heritage and diversity of First Nation, Inuit and Métis communities across Canada." (http://www.aadnc-aandc.gc.ca/eng/1100100013778/1100100013779)
UBC Education Library has selected a wide array of our collection, mostly geared toward the instruction of Aboriginal History to children, for the display.