February 12th, 2014 by elena | Comments Off

on New Children's Books at UBC Education Library – February 2014
 A selection of new children's book arrivals for February 2014.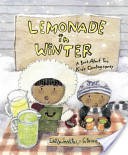 Lemonade in winter : a book about two kids counting money / written by Emily Jenkins and illustrated by G. Brian Karas.
In a starred review, Publishers Weekly declared this delightful picture book "a beautifully restrained tribute to trust and tenderness shared by siblings; an entrepreneurship how-to that celebrates the thrill of the marketplace without shying away from its cold realities; and a parable about persistence." Google Books
http://resolve.library.ubc.ca/cgi-bin/catsearch?bid=7044874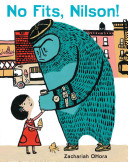 No fits, Nilson! / by Zachariah OHora.
Nilson and Amelia do everything together. But if one little thing goes wrong, Nilson throws the biggest, most house shaking-est fit ever! Amelia helps Nilson control his gorilla-sized temper by promising him banana ice cream and letting him play with her froggy coin purse. But, sometimes, Amelia needs to be calmed down, too. Google Books
http://resolve.library.ubc.ca/cgi-bin/catsearch?bid=7008498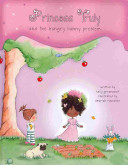 Princess Truly and the hungry bunny problem / by Kelly Greenawalt ; [illustrations by Amariah Rauscher].
Princess Truly and The Hungry Bunny Problem is a picture book for children, especially girls, ages 4-8. It's an enchanting tale about a clever, problem-solving princess with magical curly hair featuring the delightful illustrations of Amariah Rauscher. Google Books
http://resolve.library.ubc.ca/cgi-bin/catsearch?bid=6989012

Mr. Wuffles! / David Wiesner.
In a near wordless masterpiece that could only have been devised by David Wiesner, a cat named Mr. Wuffles doesn't care about toy mice or toy goldfish. He's much more interested in playing with a little spaceship full of actual aliens—but the ship wasn't designed for this kind of rough treatment. Between motion sickness and damaged equipment, the aliens are in deep trouble.
When the space visitors dodge the cat and take shelter behind the radiator to repair the damage, they make a host of insect friends. The result? A humorous exploration of cooperation between aliens and insects, and of the universal nature of communication involving symbols, "cave" paintings, and gestures of friendship. Google Books
http://resolve.library.ubc.ca/cgi-bin/catsearch?bid=7004335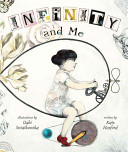 Infinity and me / written by Kate Hosford ; illustrations by Gabi Swiatkowska.
When I looked up, I shivered. How many stars were in the sky? A million? A billion? Maybe the number was as big as infinity. I started to feel very, very small. How could I even think about something as big as infinity? Uma can't help feeling small when she peers up at the night sky. She begins to wonder about infinity. Is infinity a number that grows forever? Is it an endless racetrack? Could infinity be in an ice cream cone? Uma soon finds that the ways to think about this big idea may just be . . . infinite. Google Books
http://resolve.library.ubc.ca/cgi-bin/catsearch?bid=7049769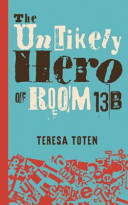 The unlikely hero of Room 13B / Teresa Toten.
Two-time Governor General's Award nominee Teresa Toten is back with a compulsively readable new book for teens!
When Adam meets Robyn at a support group for kids coping with obsessive-compulsive disorder, he is drawn to her almost before he can take a breath. He's determined to protect and defend her–to play Batman to her Robyn–whatever the cost. But when you're fourteen and the everyday problems of dealing with divorced parents and step-siblings are supplemented by the challenges of OCD, it's hard to imagine yourself falling in love. How can you have a "normal" relationship when your life is so fraught with problems? And that's not even to mention the small matter of those threatening letters Adam's mother has started to receive . . . Google Books
http://resolve.library.ubc.ca/cgi-bin/catsearch?bid=7245161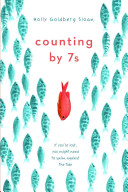 Counting by 7s / Holly Goldberg Sloan.
In the tradition of Out of My Mind, Wonder, and Mockingbird, this is an intensely moving middle grade novel about being an outsider, coping with loss, and discovering the true meaning of family. Google Books
http://resolve.library.ubc.ca/cgi-bin/catsearch?bid=7045891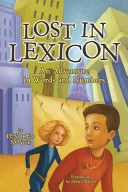 Lost in Lexicon : an adventure in words and numbers / by Pendred Noyce ; illustrations by Joan Charles.
"If this is an adventure, we should just plunge in…"
When thirteen-year-old cousins Ivan and Daphne go on a treasure hunt in the rain one summer day, they never expect to stumble into a whole new world where words and numbers run wild.  Google Books
http://resolve.library.ubc.ca/cgi-bin/catsearch?bid=7045421

Journey / Aaron Becker.
Follow a girl on an elaborate flight of fancy in a wondrously illustrated, wordless picture book about self-determination — and unexpected friendship. Google Books
Using a red marker, a young girl draws a door on her bedroom wall and through it enters another world where she experiences many adventures, including being captured by an evil emperor.
http://resolve.library.ubc.ca/cgi-bin/catsearch?bid=7005221

Daisy gets lost / by Chris Raschka.
Young readers, teachers, and librarians will be excited to follow Daisy the dog on her next adventure. With the same emotional intensity that he brought to his New York Times bestselling and New York Times Best Illustrated and Caldecott Medal-winning picture book A Ball for Daisy, Raschka has created a story that explores fear as only he can. Any child who has ever felt lost will relate to Daisy's despair upon finding herself in an unfamiliar part of the park after chasing a squirrel. In a nearly wordless picture book, Daisy encounters the unease of being lost and the joys of being found. Raschka's signature swirling, impressionistic illustrations and his affectionate story will particularly appeal to young dog lovers, teachers, parents and, of course, the legions of Daisy fans out there. Google Books
ttp://resolve.library.ubc.ca/cgi-bin/catsearch?bid=7005220

Moo! / David LaRochelle ; illustrated by Mike Wohnoutka.
When Cow gets her hooves on the farmer's car, she takes it for a wild ride through the country. Moooo! But a bump in the road brings this joy ride to a troublesome end. Moo-moo. . . Has Cow learned her lesson about living life in the fast lane? Moo?
Pairing two talented creators who managed to tell a complete story with just one word—MOO—this imaginative picture book will have readers laughing one moment and on the edge of their seats the next, as it captures the highs and lows of a mischievous cow's very exciting day. Google Books
http://resolve.library.ubc.ca/cgi-bin/catsearch?bid=7004334

Year of the jungle / by Suzanne Collins ; illustrated by James Proimos.
NEW YORK TIMES bestselling author Suzanne Collins has created a deeply moving autobiographical picture book about a father who must go off to the war in Vietnam — and the daughter who stays behind.
When young Suzy's father leaves for Vietnam, she struggles to understand what this means for her and her family. What is the jungle like? Will her father be safe? When will he return? The months slip by, marked by the passing of the familiar holidays and the postcards that her father sends. With each one, he feels more and more distant, until Suzy isn't sure she'd even recognize her father anymore.
This heartfelt and accessible picture book by Suzanne Collins, the NEW YORK TIMES bestselling author of the Hunger Games series, is accompanied by James Proimos's sweet and funny illustrations. This picture book will speak to any child who has had to spend time away from a parent. Google Books