July 4th, 2014 by elena | Comments Off

on Visit UBC Education Library on Facebook and Twitter!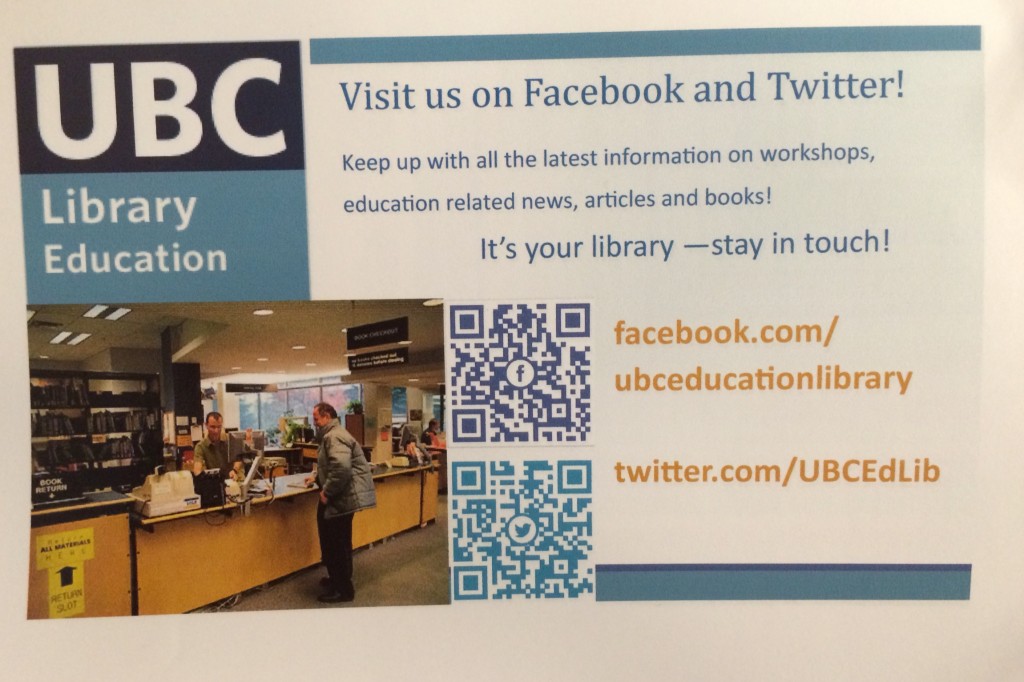 Visit us on social media and keep up with all the latest information on workshops, education related news, articles and books!
Our Facebook page is: https://www.facebook.com/ubceducationlibrary
Our Twitter page is: https://twitter.com/UBCEdLib
See you there!