August 12th, 2013 by deewin | Comments Off

on National School Library Day Colloquia: Save-the-Date!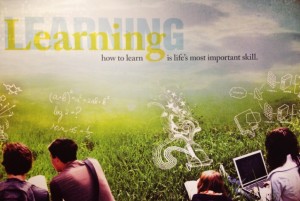 As we enter the Year of Teacher Education please join us at an exciting event: BC's New Education Plan:  School Libraries at the Centre of Learning.
Description: 
Personalized learning for every student, quality teaching, flexibility and choice, and learning empowered by technology – these goals of the BC Education Plan are central to effective school library programs.  Teacher-librarians collaborate with teachers so that kids engage in inquiry and have greater opportunities to employ critical thinking and creativity.  Never before has there been a better time for teachers to learn to teach with teacher librarians than now. Join our National School Library Day conversation, to hear from our panel as they talk about the role of teacher-librarians and school libraries in the BC Education Plan. 
Speakers:
Jacqueline Van Dyk, Director, Libraries and Literacy, BC Ministry of Education
Patricia Finlay, Teacher Librarian Mentor, Burnaby School District  
Gino Bondi, District Principal, Specialty Programs, Vancouver School District
Details:
When- October 22, 2013   4:30-6:00 p.m.   
Where- Dodson Room, Irving K. Barber Learning Centre, UBC
Refreshments will be served. 
Hosted by the Education Library and UBC iSchool.