October 3rd, 2011 by deewin | Comments Off

on Want good grades? Be sure to get your Zzzs!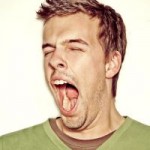 Roberta Longpré is an expert in the sleep habits of teenagers, and it is all because over the past decade many have showed up in her classroom each morning yawning and exhausted.
"In my last 10 years of teaching in four different schools I have seen a lot of tired teenagers," says the head of student services at Branksome Hall, a private girls' school in Toronto. "I started doing some reading into and looking at what's going on."
Ms. Longpré formulated plans for a full-fledged study after joining a research group called TARGET, short for Toronto Action Group for Excellence in Teaching.
"In the last 30 years, sleep researchers say that teenagers are sleeping an hour less," she says. "They are calling that the "lost hour." I wondered what that lost hour meant for our students here at Branksome Hall, and if they are, what is the impact on them? Is there an academic connection between sleep and how well students perform academically?
The findings showed that:
Seven to eight hours of sleep is optimal for this group of girls, as those that did had the highest grades. Interestingly, the same group had fewer hours of homework per night (two-to-three hours).
Most (nine out of 10) surveyed reported inadequate sleep, as defined by the U.S.-based National Sleep Foundation.\
More than one recreational technology activity after 8 p.m. could interfere with the amount of sleep attained by the students surveyed.
To read the full article please click here for the National Post article