November 7th, 2011 by deewin | Comments Off

on A two-tier system? As lectures grow, special classes emerge for the academically-inclined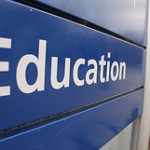 Schools, both east and west, are setting aside boutique programs, small seminars for keen students, and other perks for those who have proven they're especially academically inclined. McMaster University's hotly contested Integrated Science (iSci) program has small classes specifically for students with extremely high marks in high school math and science courses and who have proven, by way of special application, that they're especially interested in research. There are other perks to iSci, too, including a state-of-the-art interactive classroom and dedicated study areas where students can interact with other advanced students, rather than wasting time wandering through crowded libraries and coffee shops looking for seats.
The University of Calgary offers students with marks above 95 per cent in at least two high school courses a different set of perks: bookstore discounts, early course selection and one-on-one mentoring. Alison Fyfe, from Cochrane, Alta. (90-plus average), hadn't even written her first mid-term, but the engineering student, who plans to go to medical school, had already formed plans to help with her mentor's robotic surgery research.
To be clear, proponents of these programs and courses aren't calling them elite. But there's a common theme. Schools are creating oases for the academically inclined among an increasingly skills-obsessed student body, whether intentionally or through natural selection like at Guelph. Another thing is clear, too. They work. Research from Guelph shows that students who take First-Year Seminars get much better marks by their fourth year, even when self-selection bias is taken into account.  But to really understand the benefits, just look at Helferty's class. Tucked away inside the office wing of the '60s-built MacKinnon building, she sits around a heavy wooden table with nine others (yes, nine) waiting for Gender, Sex and Sexuality to start. "Does anyone have Jaz's number so we can text her?" asks Murray, who's sitting right there beside them—the class doesn't even start until all nine students are seated. In the worst of Helferty's big lectures, students play on BlackBerry Messenger while someone drones on at the front of the room. It's easy to drift off. In this seminar, students wouldn't dare pick up their smartphones because they're too busy working, thinking, asking questions. More, they have a top researcher there to prod them and assess their individual progress each week.
Benedikt Hallgrimsson, senior associate dean, education, in the faculty of medicine at the University of Calgary, sees entire programs for high achievers, including his own school's bachelor of health sciences, as one part of the solution to better education. He says it isn't elitist to suggest that Canadian universities carve out more programs for such students, because the sooner we admit that most students aren't suited to research-based degrees, the sooner we will offer them a university-hosted curriculum that serves them equally well. "Universities are no longer the place where the academic elite go," says Hallgrimsson. "They're not quite an extension of high school, but an extension of general education. We're still trying to expand the old models to fit the needs of all students and it's clearly not working."
The new model Hallgrimsson proposes includes two streams. The general university stream would teach the cultural literacy and technical skills needed to adapt to the knowledge economy. The other stream, "boutique" research-intensive programs, would offer more contact with professors and more academic work. Those students would be chosen in part by marks and in part by interviews, a step he's hoping to take next year. There are two big caveats to his plan. First, to ensure fairness, students who show promise for academic research in their first year should be able to switch into the boutique stream. Second, the general stream also needs to be of high quality, even if it inevitably involves big classes.
James Côté, who literally wrote the book on student disengagement and the quality crisis, takes an even bolder approach. He says that many students shouldn't come to university at all, but, instead, be streamed into vocational trades, diplomas and four-year applied degrees that match their interests and abilities better than research degrees. In order to do so, he agrees with Hallgrimsson that we need a culture change, that non-academic skills need to be highly prized in our society, like university degrees.
Click here to read the entire article, written by Josh Dehaas.