by Samantha Larsen
If you're like me then you are delighted by the idea of having the liberty to read anything you want this summer – gone are the days of assigned readings about the post-communism Baltic region, soil sciences or anatomy – unless these are the topics you choose to explore this summer… to each their own.
 Personally, I like to create a summer reading list for myself every year so that I can have the great pleasure of checking things off of a checklist (admit it, you love checklists too!)
I am going to share with you part of my summer reading list, in the hope that it inspires you to create your own, or maybe even take a few of my recommendations.
The Fault in Our Stars: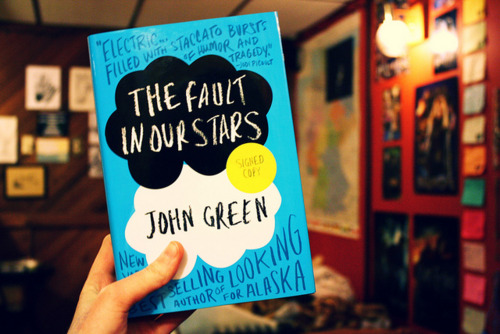 This is an incredible, tear jerking, and emotionally packed novel. Unlike most typical disease stories, this story follows Hazel and Augustus, two teenagers, and explores the funny, thrilling, and tragic business of being alive and in love.
"Despite the tumor-shrinking medical miracle that has bought her a few years, Hazel has never been anything but terminal, her final chapter inscribed upon diagnosis. But when a gorgeous plot twist named Augustus Waters suddenly appears at Cancer Kid Support Group, Hazel's story is about to be completely rewritten."
For those of you who do not feel like picking up this novel, lucky for you it is premiering on the big screen on June 6th! Shailene Woodley and Ansel Elgort portray Hazel and Augustus respectively.
This is my #1 recommendation for everyone to read this summer.
A Long Way Gone:
This novel follows Beah through his daunting life as a child soldier in Sierra Leone. This narrative is captivating and unlike any other of it's kind that I have read.
"In A Long Way Gone, Beah, now twenty-six, tells a riveting story. At the age of twelve, he fled attacking rebels and wandered a land rendered unrecognizable by violence. By thirteen, he'd been picked up by the government army, and Beah, at heart a gentle boy, found that he was capable of truly terrible acts. Eventually released by the army and sent to a UNICEF rehabilitation center, he struggled to regain his humanity and to reenter the world of civilians, who viewed him with fear and suspicion. This is, at last, a story of redemption and hope."
Importantly, this piece gives a voice to violence, and gives a reader a new perspective on war. I read this book in 24 hours, it is truly enthralling.
A House in the Sky:
This is the memoire of Amanda Lindhout, a Calgarian, who only imagined a life of travel and adventure. She backpacked through incredible countries such as Laos, Bangladesh and India, but when she arrived in Somalia, she was abducted by masked men on the side of a road. She was held hostage for 460 days and this novel is the story of her horrors and her search for compassion.
"The dramatic and redemptive memoir of a woman whose curiosity led her to the world's most beautiful and remote places, its most imperiled and perilous countries, and then into fifteen months of harrowing captivity—an exquisitely written story of courage, resilience, and grace."
This much like the other books I have recommended is captivating beyond belief. You will not want to put this book down until you reach the final pages.
I hope you have gained some inspiration from this list, and realize that reading can be enjoyable after a tiring year of school. Grab a book, grab some sunscreen and head down to wreck beach and enjoy everything that Vancouver has to offer during the summer.