Archive for October, 2010
Social Media.
It started as an Iphone application and has grown into one of my favorite websites. What exactly is Urbanspoon.com? It is an IAC/InterActiveCorp-owned restaurant information/recommendation service competing directly with OpenTable according to Wikipedia. I see it as a form of social media. People are able to post their own reviews and ratings of restaurants; as well as comments and pictures. Many members also leave links to their own blogs, and in depth reviews of restaurants. The site also features a top 10 in fine dining and cheap eats. A restaurant can make or break its reputation on urbanspoon. A high rating can draw attention to the restaurant and result in more customers, and a poor rating may result in less seats being filled per night. Urbanspoon can also help a smaller restaurant that is just opening or looking to increase its seatings.

Vij's Restaurants Lamb
Urbanspoon is a form social media. Hopefully one day I will have the opportunity to follow my dreams of opening a restaurant and use a website like Urbanspoon to promote my passion to the world.
Marketing. Positioning. Put two and two together and you get success. (Generally Speaking)
Apple's Ipad was the first of its kind. A tablet that brought functions such as multimedia, web browsing, gaming, and productive applications all within a 9.7 inch display.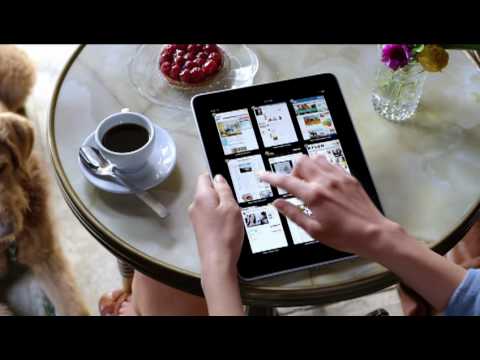 Blackberry has recently released their own tablet. A very powerful device, that on paper, is superior the the Ipad. (However, the Ipad is the first generation model and it is expected that Apple will be releasing a 2nd generation Ipad for 2011.) The Playbook is set to be released sometime in 2011, and is already being considered a serious competitor for the Ipad.

Apple's marketing campaign emphasizes that they have revolutionized how we use technology in our everyday lives, and that it is only going to improve. When thinking of a device like the Playbook and Ipad, most people think of an Ipad before the word tablet. Even if the Playbook has better technical specifications, Apple is already a better known brand with regards to tablets.
Apple's positioning provides a difficult entrance into the consumers mind for products like Blackberry's Playbook. Apple's product is the first of its kind, and first in a consumer's mind.