Well, it's that time of year again! Finals season! Because it was so long and painful that someone decided to call it a season. I guess if we attributed it to any other specific season it would be winter. So it's pretty much like winter happening for like 3 weeks even though it should be summer.
That wasn't a very good description. I'm really tired, so just don't mind my ramblings. I also had like 4 cups of coffee because I'm doing a paper that's due pretty soon and I decided to stay up as late as I need to to get it done.

BAM. Finishing things well before they're due! (Like seriously, it isn't due for a whole week. I'm nailing it!)
So I guess I have learned things since the last finals season! Which was conveniently located in the winter. First of all, I've decided to not procrastinate as much. This is a very good decision, since all I have to do is actually study for my finals and not write all the papers that are due (as long as I finish them tonight). And I actually made this schedule on my calendar (colour coded!) as to when I have to start studying for all of my respective finals. And even though it's kinda a sucky finals schedule – between now and next Thursday, I have 4 finals and a tuba jury and a paper and a website due – it can be dealt with in a timely and only slightly stressful manner! Because I PLANNED.
Okay. Who am I kidding. It's still going to be hell, but hopefully an easier hell to get through (maybe like the fifth level of hell as Dante described it? I am pretty lazy, but it's better than the seventh level, that's some pretty terrifying stuff). And at least it should be easier/better/less horrifying than my midterm season (remember? 5 midterms in 2 days).
But yeah. I guess life is pretty good. I'm feeling less existential crisis-y lately, which is good, even though all those pieces which I submitted to composition still weren't enough to get me in. There's always next year though! But after that I'm pretty much screwed, since I can't get accepted past 3rd year. Oh well! It's not really the title on your degree, it's what you learn while you're on the path to getting the degree that counts.
Too bad studying is one of the worst things pretty much ever.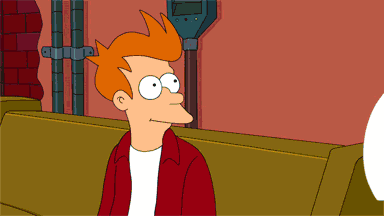 ALSO people you should use productive procrastination if you feel like procrastinating. Because that sure works for me. Take my paper for example! I REALLY don't want to write a history paper. So, whenever I get sick and tired of working on it, I do something fun instead. And this fun thing is creating my website for music tech, which is pretty much my favourite class of the term. And when I do that, I'm still working on a thing that needs to be done, and I'm also procrastinating on writing my paper! It's a win-win! Or lose-win turning into a last minute writing frenzy of a win. Either way.
ALSO ALSO for all you HIMYM fans out there, did you see the series finale? Because I'm pretty sure it made it to the top of the list for worst series finales OF ALL TIME. So now I will use this sassy gif of Lily Aldrin to call out the writers of the entire final episode for their complete and total failure.
That's all for now, I'll try to blog again at some point, but I honestly don't think it's going to happen until after exam season. "Season" being the unfortunate winter that gets stuck in summer. In case you missed my first point. Okay. Bye