NUS Council 2017
President: Camille
Fun Fact: I was in 7 major musical productions in 7 years, including the Calgary Opera.
Future in Nursing: So far it seems like Emergency/Trauma Nursing is for me!
Executive Vice President: Sarah
Fun Fact: I love to travel, I've been to 34 countries, and I can make my tongue look like a butt.
Future in Nursing: I'm not sure of the setting I would like to work in yet, but I hope to work with kids!
Vice-President Finance: Logan
Fun Fact: I spent last winter walking across New Zealand, covering more than 3000 km by foot and raising over $5000 for the Canadian Cancer Society. Each day for four months, I ate ramen/couscous/lentils, hiked an average of 30 km, and slept under the stars (and rain) in a bivy sac. I cannot wait to do it again.
Future in Nursing: I am unsure where my future in nursing will take me. Currently, I am particularly interested in rural nursing and aiding disaster relief efforts.
Vice-President Academic: Ghoncheh
Fun Fact: I'm a seeker of adventure! I've been horseback riding around one of the world's highest active volcanoes and went tubing down the amazon river after a long hike in the amazon jungle. 10/10 would recommend.
Future in Nursing: I'm leaning towards pediatrics or med/surg, but I'm quite open to new experiences and hopefully finding my true passion before graduation!
Secretary: Torny
Fun Fact: I went to New Zealand to play Rugby with my High School team in Grade 11. Nowadays I have a huge passion for backpacking/hiking, rock climbing, kayaking and exploring the great outdoors.
Future in Nursing: Im not 100% sure at this point. I think I'll start in General Medicine somewhere or the ER, but I think I would like to specialize in surgery down the road (maybe even pediatric surgery).
Charity Coordinators:
Anika
Fun Fact: I am currently wearing a burgundy shirt. Also, I like rock climbing and baking… and eating what I bake.
Future in Nursing: I am not sure yet where my nursing career will take me but so far and I am enjoying my surgical rotation and my experience in the operating room!
Ajantheni
Fun Fact: Took Bharatanatyam (South Indian Classical dancing) lessons for more than 8 years.
Future in Nursing: At the moment, I'm keeping my options open about my future in nursing. Looking forward to all the rotations and seeing what I am most interested in pursuing 🙂
CNSA Delegates:
Skye
Fun Fact – I used to breakdance………… in a baby blue Adidas tracksuit.
Future in Nursing – I'm super interested in labour/delivery and palliative care – the book ends of life – as well as community nursing for the in between. I also come from a background working and living on boats for many years and would love to combine nursing with my work as a sailor to work as Medical Officer on a ship! The opportunities are truuuuly endless..
Erica
Fun Fact: I spent 53 days sea kayaking up the BC coast line one summer
Future in Nursing: Acting as a CNSA delegate builds on the advocacy work I am passionate about, deepens my understanding of the profession of nursing and offers an opportunity to learn how to ensure the voice of nursing falls on the right ears at the right tables. My post UBC plans include practicing as a public health nurse and finding ways to continue advocacy work at a systems level.
Whitney
Fun Fact: As a lover of the West Coast, Whitney can be found getting 'pitted' on her very own personally shaped surfboard named, Oswald.
Future in Nursing: Whitney is unsure what the future in nursing holds, but dreams of a career that inspires lifelong learning, travel and forming meaningful connections with diverse groups of people.
Communications Coordinators:
Emma
Fun Fact: I love knitting sweaters.
Future in Nursing: Right now, I am interested in public health and youth health advocacy.
Hannah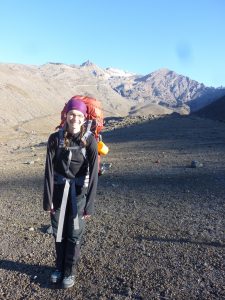 Fun Fact – I have ridden on the largest swing in the world
Future in Nursing – Wound Care Nurse!
CRNBC Liaison
Elise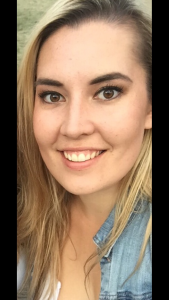 Fun Fact – I was a synchronized swimming athlete and then coach for the last 15 years!
Future in Nursing – I would like to start in something fast paced like the ER and then move into a paediatrics specialty later in life.
Interprofessional Liaisons:
Amanda
Fun Fact: I'm a big fan of Christmas and usually start listening to Christmas music in August.
Future in Nursing: I hope to continue exploring work with Indigenous groups, children, refugee communities, and other priority populations.
Brendan
Fun Fact: I have been cutting my own hair for 4 years. I do not have any professional hair dressing training; I typically hope for the best before each time I cut my hair.
Future in Nursing: I would like to work in pediatrics at BC's Children Hospital as a registered nurse.
Merchandise Coordinators:
Kelsey
Fun Fact: I am a pretty expert whistler!
Future in Nursing: I hope to try a variety of things in my nursing career! I am especially interested in working in mental health, on a specialized medical unit, and as a travel nurse at this moment in time.
Roudabeh
Fun Fact – I'm absolutely terrible at writing about myself… that's a fun fact, isn't it?
Future in Nursing – At the moment, I see myself pursuing psychiatric nursing after graduation. But that may change after exposure to other clinical rotations later on.
Orientation Coordinators
Brooke

Fun Fact: I love pigs and even swam with them in the Bahamas.
Future in Nursing: I'm interested in seeing all of what Nursing has to offer!
Georgia

Fun Fact: I have lived in 5 countries on 4 different continents.
Future in Nursing: Acute or Emergency medicine, then likely back for grad school.
Peer Support Advisor:
Kathleen

Fun Fact: In elementary school I recited a poem in front of the entire school with a paper pickle glued to my head as a prop.
Future in Nursing: So many nursing plans, I hope I can get to them all! Honestly, I'd love to work in emergency, public health, pediatrics, oncology, and rural nursing. I hope to do some work abroad as a travel nurse. Eventually I want to become a nurse practitioner and possibly an educator.
Social Coordinators:
Laura

Fun Fact: I was a really deviant child- I would fake severe allergies to foods I didn't like, and I once forced my parents to get me crutches and take me to the clinic for a non-existent ankle injury….
Future in Nursing: As of right now, I'm really interested in both pediatric and emergency nursing, and I'm also hoping to be able to travel abroad. But I'm mostly looking forward to what the rest of the program has in store!!
Kristen

Fun Fact – I have a master of science in swallowing and salivary flow.
Future in Nursing – I would like to combine my passion for nursing and research by becoming a nurse scientist someday. In this role, I would be able to interact with patients while making an impact through designing and implementing scientific studies to improve health, health care services and health care outcomes.
Julia

Fun Fact: Eating kiwis whole is the only way to go. 10/10 recommend it.
Future in Nursing: Who knows! Maybe peds, maybe ICU… maybe PICU?!
Sports Reps:
Katrina

Fun Fact: I was born in Hollywood, California.
Future in Nursing: I hope to pursue paediatric nursing.
Kelsey

Fun fact: in 10 weeks I travelled to 10 different countries.
Future in nursing: Somewhere in paediatrics!
Samantha
              
Fun Fact: I do a mean Scottish accent.
Future in Nursing: I'm still open, but as long as I can cuddle a baby every once in a while I will be happy.