Many businesses nowadays provide goods or services via drive-through (drive-thru). It was first introduced in the United States in the 1930s, and has scattered all around the world since then. Some common examples are: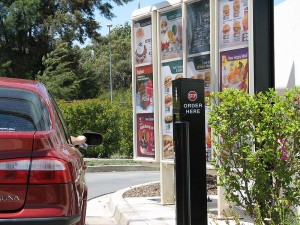 Drive-thru fast-food restaurant – McDonalds
Drive-thru mailbox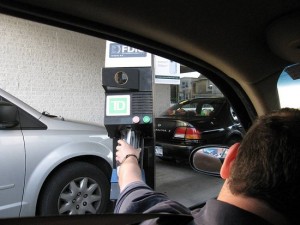 Drive-thru bank
It is a marketing strategy that improves one of the marketing mix components – Place. It delivers value to customers primarily through efficiency and convenience. For instance, it makes product or service readily accessible when customers are on-the-go or simply do not want to remove themselves from the car in the cold rainy weather. Since drive-through does not require any parking, it can save up parking lot for other infrastructure, though many companies still provide both alternatives so as to suit different customers' needs and wants: stay or to-go.
Some special drive-thru services: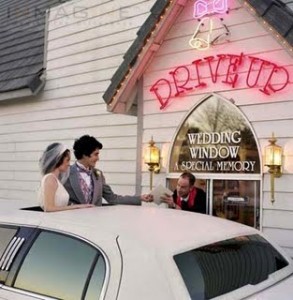 Las Vegas drive-thru wedding ceremony – Original idea: "In 1991, Charolette noticed a handicapped couple having difficulty getting out of their car and into the chapel."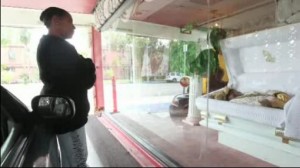 Compton drive-thru funeral home – Original idea: "Gang members didn't want to attend graveside services because of cemetery shootouts. Adam's drive-thru's glass partition is bullet proof and this has made it a popular location for gang funerals."
Personally, I like drive-thru for conveniently getting my food. However, I do not think drive-thru is appropriate for all types of businesses. In my opinion, convenience can turn out to be terribly tacky. Furthermore, North Vancouver had planned to banish the drive-thru services for "they attract a lot of late-night traffic and noise, and they are a constant source of idling cars."
But sometimes tragedy happens in drive-thru: