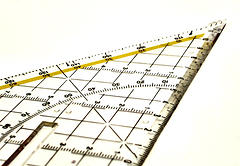 All IMS articles 2004 and forward are freely available in a postprint format on arXiv <http://arxiv.org/>, as well as those articles posted by authors.
From the IMS website: http://www.imstat.org/publications/arxiv.html
ArXiv is an open access, fully automated electronic archive and distribution server for research articles, now owned and operated by Cornell University, and partially funded by NSF. The main fields it covers are physics, mathematics, non-linear science, computer science, and quantitative biology. Recently, arXiv has cooperated with IMS and the Bernoulli Society to open up a new statistics category within mathematics. We expect this category to eventually grow into a top level archive comparable to e.g. mathematics and physics.
Great news, IMS!
** photo by http://www.flickr.com/photos/saz/
Aug 18th, 2009 by Eugene Barsky | No Comments »