Hello SJAN Members!
Congrats on getting through another semester. It's been a great semester for SJAN, and that's largely thanks to many of you providing help and support. This post will give you a run down of what we have been up to this past semester, and all the plans that are underway for the coming year.
1. Access to Justice Panel: 
The second annual SJAN Access to Justice happened this November and it was great! The panel featured Karen Slaughter from Prisoner's Legal Services, Didi Dufresne from First United Church, and Adriana Paz from Justicia for Migrant Workers These speakers addressed the impact of in-access to justice (or access to injustice, as noted by Didi Dufresne) on imprisoned peoples, the downtown eastside community, and migrant workers. Special thanks to Susanna for making it happen!
2. SJAN Careers Working Group:
The careers working group made some great steps this semester. In particular, we made a social justice careers guide! This guide lists private law firms that engage in a legal practice that is consistent with progressive values. It is intended to supplement the list of public interest organizations provided by the CSO. You can find the document on the CSO website or here: http://blogs.ubc.ca/sjan/law-firms/.
The careers working group is also organizing an event for students to discuss career search tactics, and how to get a job without going through the big firm route. Some students who have jobs in small, progressive law firms will discuss how they found that job, and give general moral support to other students who are looking to find work outside the world of Big Law. Stay tuned for dates!
3. SJAN Blog
In case it's not obvious from the above note, SJAN now has a blog, thanks to the wonderful Drea Glen. It is available here: http://blogs.ubc.ca/sjan/ We are looking for writers so if anyone wants to contribute please contact us!
4. Race and the Law Working Group
The race and the law working group consists of two awesome SJAN members have organized a panel about race and the law. This panel will feature lawyers from the fields of immigration, family, and potentially criminal law. This event is organized in collaboration with the Liu Institute for Global Issues, and there will be lunch provided. It is planned to take place in mid-January. We will need help with some organizational work/publicity next semester so please get in touch if you would like to help out! Thanks go to Krisha and Eileen for being awesome and pulling together such a great event.
5. Gentrification Working Group
SJAN has teamed up with the CFLS to organize a panel discussion about gentrification. This will feature community organizers and advocates from the downtown eastside, and will address the impact of gentrification on the DTES community. It will be happening on February 25.
As part of this project, SJAN will also fundraise for an interesting initiative that relates to gentrification. "The DTES Sacred Circle Society wants to put a "Survivor's" totem pole in Pigeon Park in the Downtown Eastside. Not only is the pole going up on a major fault line in terms of gentrification, but it is a significant spot because Pigeon Park is where people, mostly First Nations Residential School Survivors, who don't feel quite comfortable in other places in the city, or even the Downtown Eastside, find a sense of belonging and community. This totem pole will give them and us, a feeling of pride, safety, courage and connection to the land." We could really use a hand with organizing fundraising for this initiative, so please let us know if you have any ideas!
Hats off to Drea for organizing this panel and bringing forward the fundraising idea.
6. SJAN Consent Working Group
The consent working group also has some interesting plans for the coming semester! We are planning to organize a table during consent week in order to increase awareness about the importance of enthusiastic and affirmative consent. There are a few other excellent ideas in the mix, including a panel discussion and working with the orientation committee to have the topic consent discussed in orientation week. If you want to help us take further steps on this topic, please get in touch. Thanks to Harshada for taking the lead in this group.
7. Elections Next Semester
There is one more important announcement! Next semester we will meet early in the semester to start the process of electing new representatives for the 2014-2015 academic year. We will organize the date for our first meeting via doodle. As you can see, SJAN has done quite a lot this year, and our involvement in the UBC community continues to grow. Please consider taking on a role in SJAN next year and helping us to continue to be an important presence at Allard Hall.
Okay, that's all for now everyone. Don't forget to email us at sjan.ubclaw@gmail.com if you want to get involved in any of the above projects.
Good luck with exams and final papers, and have a wonderful December break.
See you in the New Year!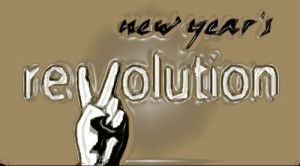 When: Thursday, 14 November @ 12:30
Where:  Room 106, Allard Hall (1822 East Mall, Vancouver BC)
The January before last, BC's legal aid lawyers did something unprecedented. They began job action to protest the dire state of legal aid caused by almost two decades of funding cuts. As you may not already be aware, 2002 is a year that stands out in the minds of many legal professionals. It is the year when the BC provincial government began to dramatically restructure legal aid services and reduce funding by 40%. According to Povnet, the province shut down 85% of legal aid offices throughout the province between 2002 to 2005. Unfortunately, this situation continues to get worse.
At lunchtime on November 14th, the Social Justice Action Network will present four speakers who are confronted with this issue on a daily basis. These speakers offer insight on the issue that can only come from their experience working with those clients that are affected the most.
There will be time for questions and a group discussion at the end of the speakers' presentations.
Kendra Milne is a staff lawyer with the Community Legal Assistance Society (CLAS). She focuses her practice on housing issues, income security and human rights.
http://www.clasbc.net/
Didi Dufresne is a legal advocate with the First United Church Advocacy Program. She works with Vancouver's downtown eastside community, representing clients on a variety of poverty law issues, including income assistance and residential tenancy issues.
http://firstunited.ca/what-we-do-type/social-justice/
Karen Slaughter is the Acting Director of Prisoners Legal Services. Prisoners Legal Services is a legal aid clinic in Abbotsford that is operated by the West Coast Prison Justice Society, offering assistance to prisoners in BC on issues that affect their Charter rights.
http://prisonjustice.org/about/
Adriana Paz is the founding member and organizer of Justicia for Migrant Workers BC, a grassroots organization advocating for migrant farm workers' social, economic and labour rights in Canada. She is also a journalist, community organizer and popular educator with over 10 years of experience working in social justice issues with a diverse group of grass roots movements, especially with indigenous women in Bolivia.
http://www.justicia4migrantworkers.org/
**LUNCH WILL BE SERVED***