Is that coffee on your….?
You might think that its your lucky day if it starts by someone offering you free coffee.
BUT YOUR'E WRONG! It is not your lucky day. In fact, this might even be the most embarrassing day of your life.
On my third day at the beautiful Vancouver, my dad and I decided to visit the Pacific Center. We were welcomed to the city with complimentary coffee at the Microsoft store.
Canadians are the best, I thought.
As we were passing by my eyes were arrested by a magnificent pair of boots displayed on the window. Like a bee drawn towards nectar, I was pulled by some unseen magnetic force towards the boots. I had no control over my body, I swear!
Unable to breathe until I tried them on, I grabbed the pair from the shelf and sat down on the couch to take off my shoes.
I felt a sudden touch of temperature on my bums. At first I thought it was just excitement radiating from them……
Soon I realised that it was too hot for excitement. And it felt a little moist….
My bums felt wet.
As it would happen with any sane human, my mind drifted to the most logical conclusion. Was I SO excited that I had let it go in public?
My primal instinct was to jump off the couch. And as I did, I realised what had happened – My father had placed his coffee on the couch and forgot it there. When I pressed down on the couch, the coffee toppled over and spilled, eventually coursing its way to my bums.
Embarrassment flooded my veins, and gripped my hands and feet. I stood there like a paralysed hyena, unable to process what I had done. I looked up and saw the sales woman.
This is what she looked like.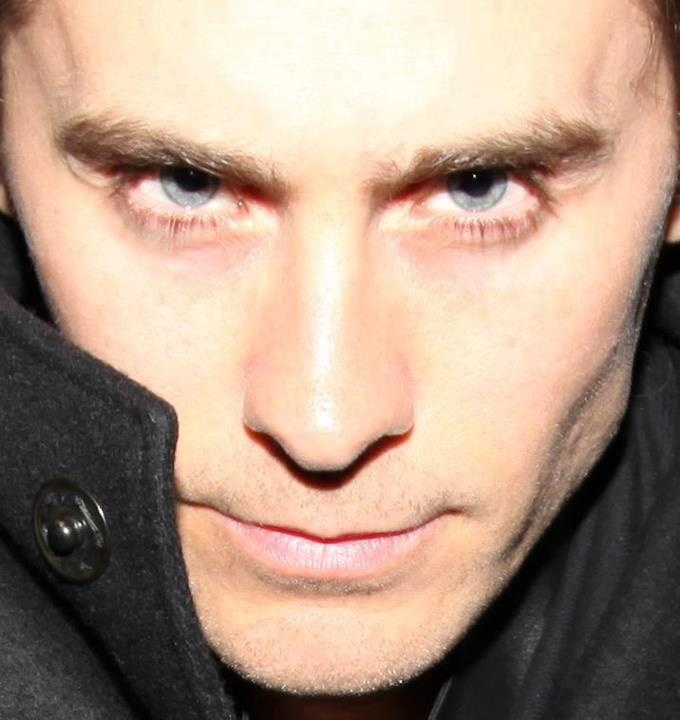 Although she could not use words to express, I could feel that she wanted to kill me.
And then I remembered that my dad was there too. And this is what he looked like…
And this is how I felt…..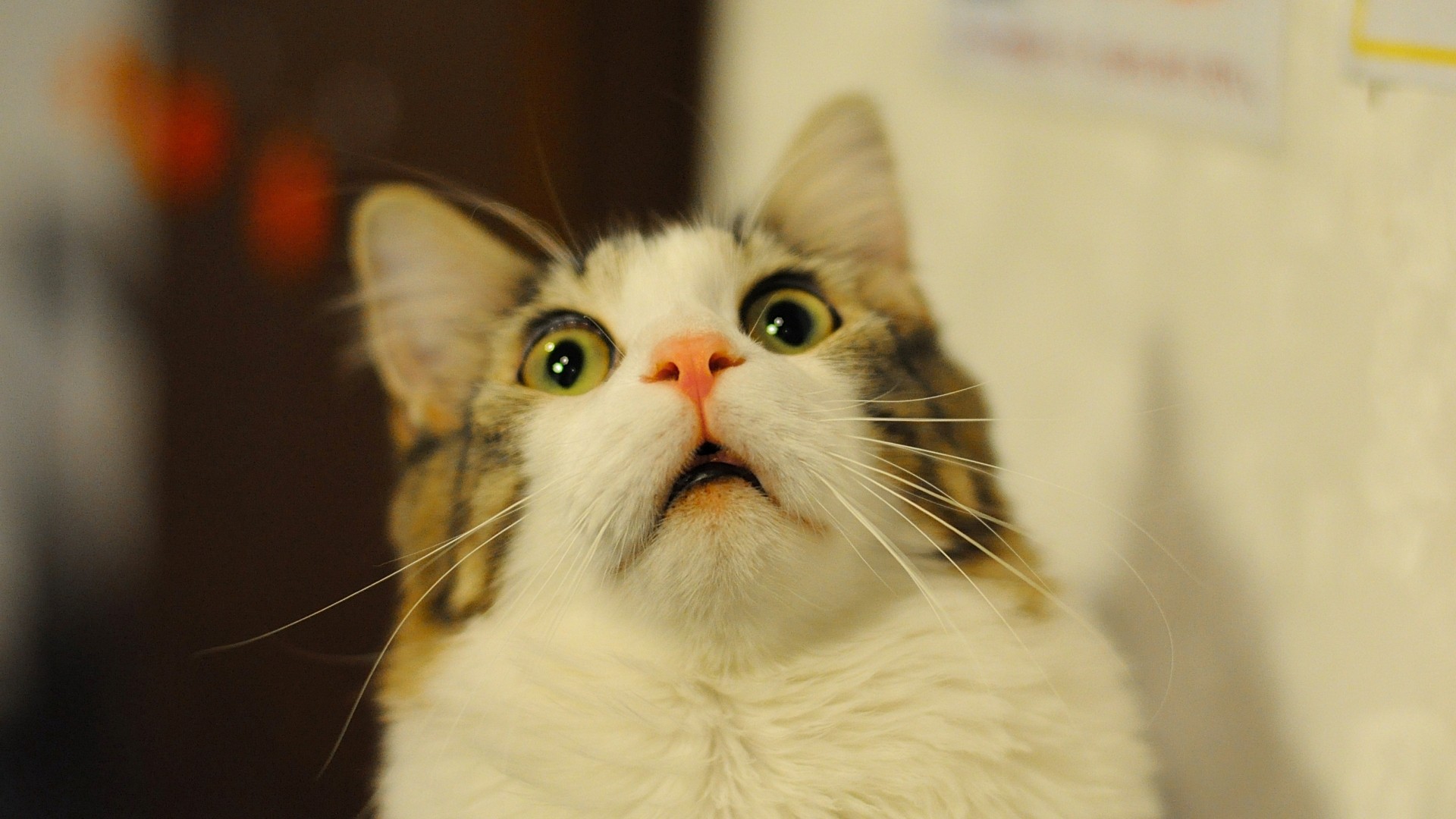 I wanted to curl up into a ball and hide under the couch
I looked at the sales woman again, and I was really hoping that she would soften a little and reassure me that it was just an accident. But no, she still stared at me with cold, dead eyes.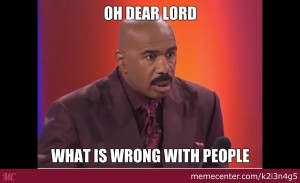 She brought us some tissue paper and the three of us frantically dabbed at the liquid.
Fortunately, the couch was black and was NOT made of fabric, so there was no permanent stains on it.
My bums however, were not so lucky. I was wearing a light coloured top, which was soaked with hot brown liquid.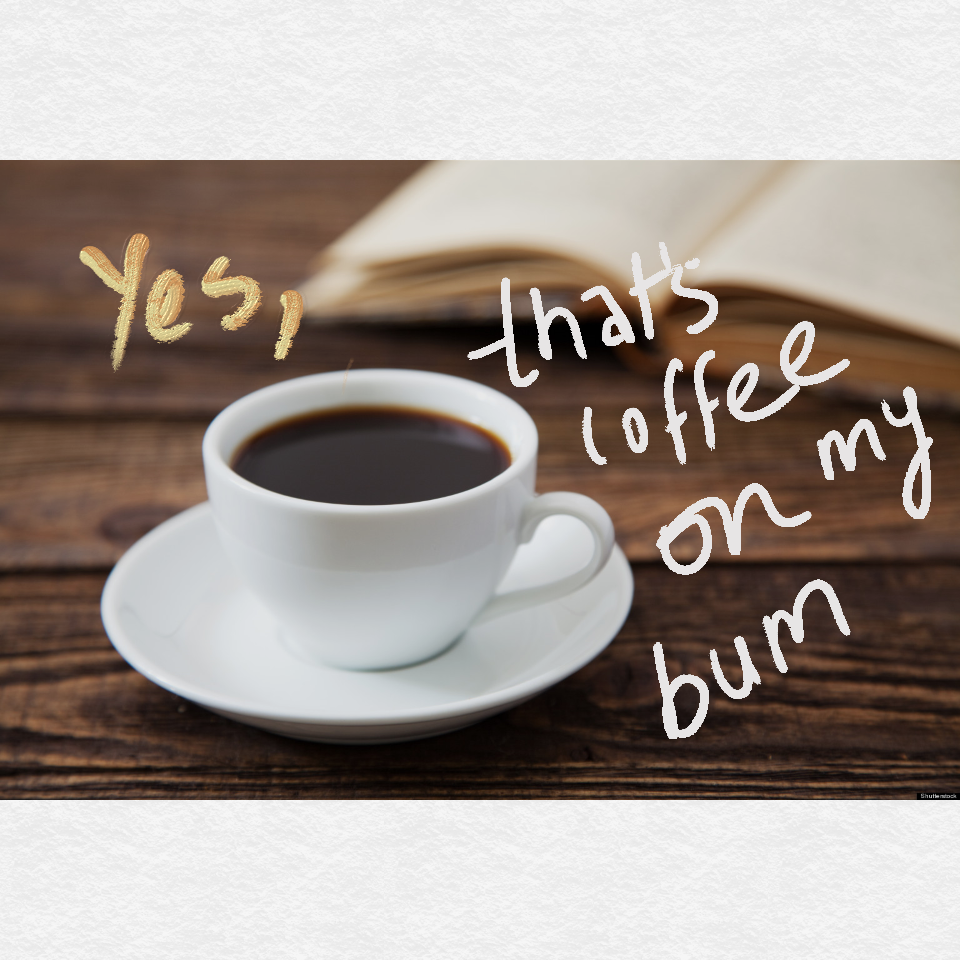 The top still bears memory of that dreadful day when I walked around the Pacific Center with coffee stained bums.
When I came back to my hotel and narrated the story to my mom, I realised that this is exactly what life is like. Sometimes, you meet really nice people and they give you free coffee, and you get to enjoy it till the last drop. And sometimes you will spill it, ruin everything around you and be surrounded by people who give you dead stares. At the end of the day the good cancels out the bad, and all that remains is what YOU make of it.
As for me, I decided to spin a hilarious story out of it, one which will be told countless times over dinners and will hopefully get me friends who will laugh with me, and not at me.
P.S I did get those boots, and they are awesome.