M in STEM:
Exploring Mathematics in all Kinds of Places
Tuesday May 14, 2019
Sty-Wet-Tan Hall, First Nations Longhouse
1985 West Mall UBC
8:30 am – 3:00 pm
Registration Closes Noon Friday May 10 2019: click Here
9th Indigenous Math Symposium Poster

Please join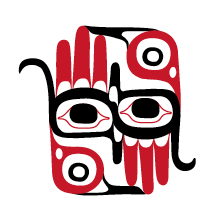 us for the 9th Indigenous Math K-12 Symposium at the First Nations Longhouse, UBC on May 14, 2019.
This symposium is an opportunity for teachers, administrators, Ministry representatives, community members, and academics to connect, explore, imagine and share new ideas, resources and research on Indigenous mathematics education from kindergarten to Grade 12. Together we hope to:
Learn about new research in mathematics and Indigenous education
Discuss and share approaches, research and educational projects for improving Indigenous math education
Develop community connections to facilitate and support improving Indigenous math education
Program available toward the end of April. Registration closes noon May 10, 2019.
For Accommodation on UBC campus: http://suitesatubc.com/
Please direct questions about the symposium to:
Kwesi Yaro kwesi.yaro@alumni.ubc.ca
Thank you to our sponsors: