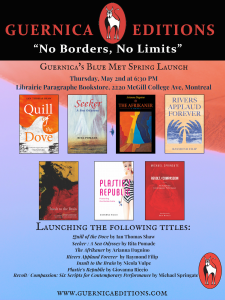 Join me and my fellow writers in our across-Canada group book launches!
The Afrikaner will be in Montreal on May 2 at Paragraphe bookstore as part of the Blue Metropolis Festival, then in Ottawa on May 5 at the new event space of the Vimy Brewing Company, and finally in Toronto on May 16 at the Columbus Event Centre. See posters here and also the Events page: https://blogs.ubc.ca/afrikaner/events/events/
Share wildly and let's meet on the road!
FB page for the Montreal event: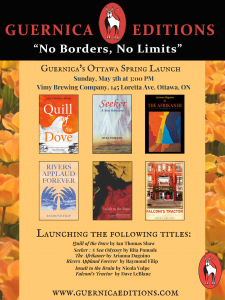 https://www.facebook.com/events/398275820960768/
FB page for the Ottawa event:
https://www.facebook.com/events/2252357811649148/
FB page for the Toronto event:
https://www.facebook.com/events/390089534911221/