Kelsey Ferns
---
Graduation Year:
2017
Current Career/Job Title:
Research Associate II in Antibody Generation and Discovery
Current Company/Organization Name:
Zymeworks Inc.
Where you were born? 
Surrey, British Columbia
Where do you live now? 
New Westminster, British Columbia
Describe your typical day at work.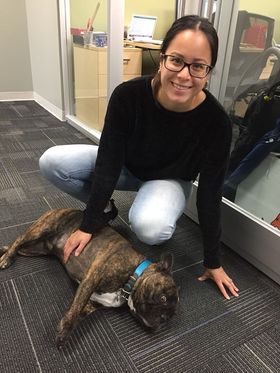 My role within the company primarily lies within identifying and characterizing antibodies as potential therapeutics, this means that about ~80% of my time is spent hands-on in the lab. It's often an independently driven role, where I'll plan and perform my experiments, analyze data, troubleshoot if necessary and plan next steps. I work in such a talented and dynamic team where learning from each other occurs on a daily basis.
What makes this job a good fit for you?
The most important thing is that I love going to work, I feel fulfilled in the work I do and the progress we as a company make. Prevalence of disease and cancer is expected, but it hits close to home when a close loved one experiences it first-hand. I really value knowing that the work I do has the potential to send patients home disease free.
Is your current career path as you originally intended?
When I started at UBC I didn't have a career path in mind. In fact, the problem was I didn't know what kind of careers were out there for science graduates. I just knew I loved science. What really kicked off my trajectory into the role I'm in today was the co-op program. A placement abroad gave me opportunities that led me to my next placement in a local biotech. I really owe a lot to the co-op program for providing an exploratory platform for us as students to take advantage of.
What choices did you make at UBC that contributed to your career success/journey?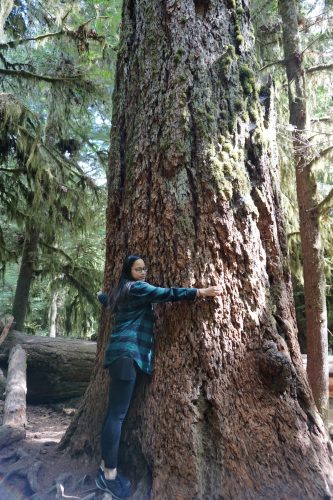 The best advice I can give to students is to make choices and try new things, even if you don't know exactly what you want to do. You can't get anywhere by staying stagnant. Choosing to step out of my comfort zone and put confidence in myself by joining a campus social club, SCI Team and choosing science co-op allowed me to graduate from UBC with not just a paper degree, but so much more.
From your experience, what has been the value of having a Biology degree?
My biology degree has been so valuable both in my jobs and everyday life. The thing I loved most about being a biology major was the flexibility to choose the courses I was interested in. Choosing immunology courses has been crucial to setting me up for success in my current career, but taking cell/plant biology courses have equipped me to understand the simple things in everyday life and explain these to others.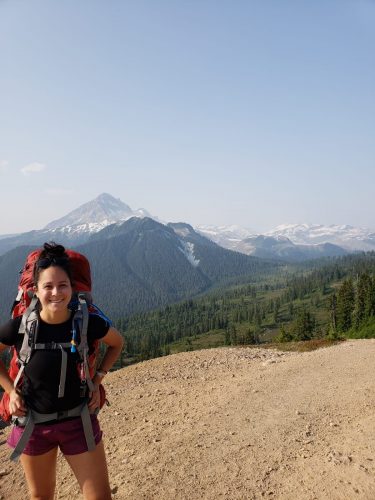 What do you like to do in your free time?
I'm an avid hiker, camping enthusiast, traveler, foodie, reader and plant hobbiest! One of my favorite hiking trips was an overnight cave exploration opportunity that I did with a local Vietnamese tour company through the jungle! I'm always curious and excited to try new things and go to new places.