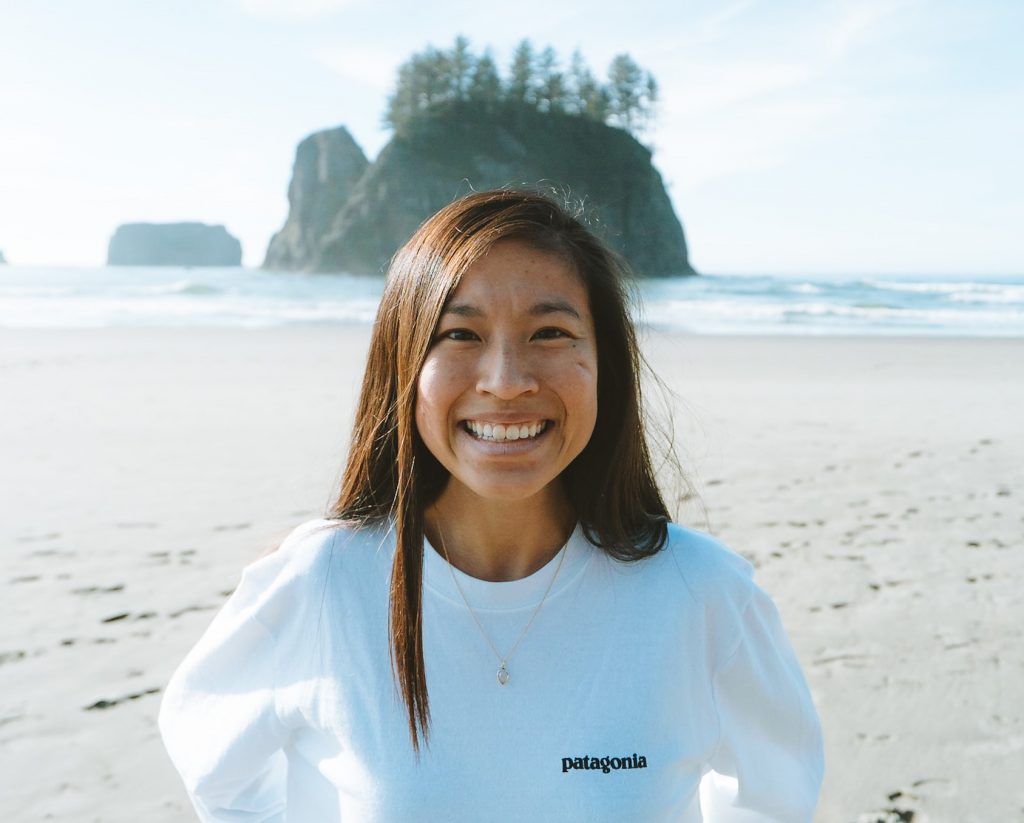 I completed my Bachelor of Science in Biology at UBC. During my undergrad, I was also in the UBC Science Co-op Program, which gave me the opportunity to work in diabetes research labs. This inspired me to continue in research and pursue graduate studies. I am currently a PhD candidate in Dr. Timothy Kieffer's lab in the Department of Cellular and Physiological Sciences and am co-supervised by Dr. Lucy Marzban (University of Manitoba). My research focuses on the pathogenesis of diabetes and investigating the mechanisms of cell death of insulin-producing beta cells found in the pancreas.
I have been a TA for BIOL 204 (Vertebrate Structure and Function) for 2 terms – teaching both in person and online this past summer!
What do you most enjoy about being a TA?
One of my favourite aspects of being a TA is the role we get to play in shaping a student's undergraduate learning experience. Stepping into a lab can be intimidating and overwhelming, so it is rewarding as a TA to be able to help create an environment where students are challenged but excited about what they are learning. Some of the best moments are being able to encourage students and help them to reach that 'Aha!" realization.
What has being a TA brought to your graduate studies experience?
Being a TA, especially for a course that is quite different from my own research, has allowed me to expand my perspective and think more creatively. Coming up with new ways to explain confusing topics and helping students develop problem-solving skills, in turn has influenced the way I approach and communicate my own research. Teaching has been such a positive addition to my graduate study experience!
What is a memorable anecdote from your own undergraduate experience?
As an undergraduate student, I was excited about the prospect of getting hands-on experience in lab courses but being quite shy I often approached them with apprehension and caution. I am so thankful for the kind, approachable and encouraging TAs and instructors that shared their passion for biology and shaped my undergraduate experience. Now looking back, some of my fondest undergraduate memories are from these courses that pushed me out of my comfort zone and opened the door to unique opportunities like field trips to study invertebrates at Bamfield, helping to build an irrigation system in Costa Rica or even taking the time to explore the local biodiversity in Pacific Spirit Park.
What has been your experience with remote teaching this summer?
One of the biggest challenges of teaching online this past summer was the lack of visual feedback and interaction that normally occurs in person. When teaching to your computer screen, it can be hard to know if students are following along and understanding the material. Overall, teaching online was a great learning experience that encouraged us a teaching team to be flexible as we adapted to using visuals instead of hands-on models and to be creative in coming up with different ways to engage with students.
What do you like to do in your spare time?
As an avid coffee drinker, one of my favourite weekend activities is trying out different coffee shops. And when I'm not drinking coffee, you can find me outside playing Ultimate or Spikeball, walking around farmer's markets, building puzzles or facing my fear of falling at the bouldering gym.