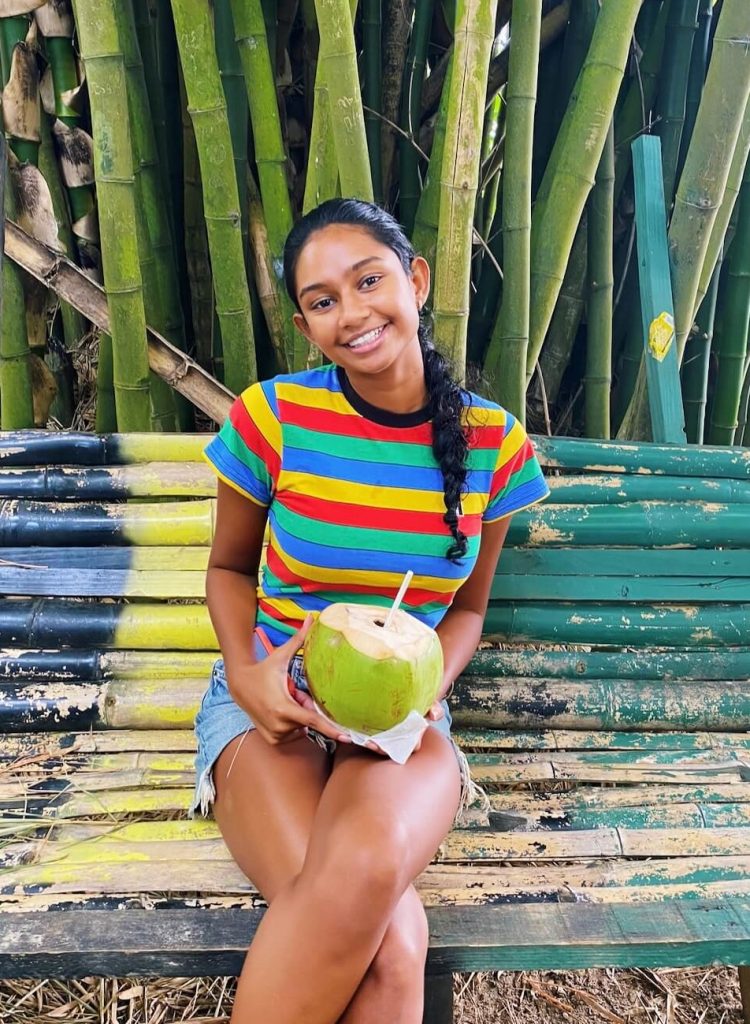 Hello! My name is Amendri De Mel and I'm from Kingston, Jamaica! I am soon to be a fourth year student majoring in Biology. For the past year I have been fortunate enough to be a Peer Tutor for BIOL 111.
At my time at UBC I have been a representative, and now an executive member of SISU! Outside of academics, I enjoy keeping active and doing pilates and yoga.
What do you most enjoy about being a peer tutor?
Being the Peer Tutor for an introductory biology course allowed me to experience first-hand the enjoyment and satisfaction of students grasping and understanding a concept/topic. I also greatly enjoyed helping and observing students grow their interests in biology!
What has being a peer tutor brought to your undergraduate experience?
This experience has allowed me feel more connected to the UBC community! In a large university setting it is easy to feel uninvolved, but as a Peer Tutor I have been able to meet so many other undergraduates, graduates, and professors who have all made such positive impacts on my life!
What has been an interesting outcome of your peer tutoring experience?
During my experience thus far I have learned a lot from my interactions with students. I grew to value the importance of being curious and using it to your advantage when learning! I also learned that it is normal to struggle and face learning curves when undertaking new subjects. The students' determination and motivation was very inspirational and it was extremely satisfying to see them improve and grow more confident throughout the term.
How has your unique background influenced your peer tutoring experience?
I believe my background as an international student allowed many students, those in first year and otherwise, to feel comfortable to reach out to me, whether they needed help in the course or if they needed help navigating and adjusting to life in UBC/Vancouver.
What do you like to do in your spare time?
In my spare time I love going to the beach and spending as much time as I can in the sun and outdoors! I love keeping active and Vancouver has been a great place to go on hikes, take long walks, etc. I also have a huge sweet tooth and love baking and trying new desserts! 🙂