Around this time last year, I made a pretty huge decision: I was going to stay in Vancouver for the summer.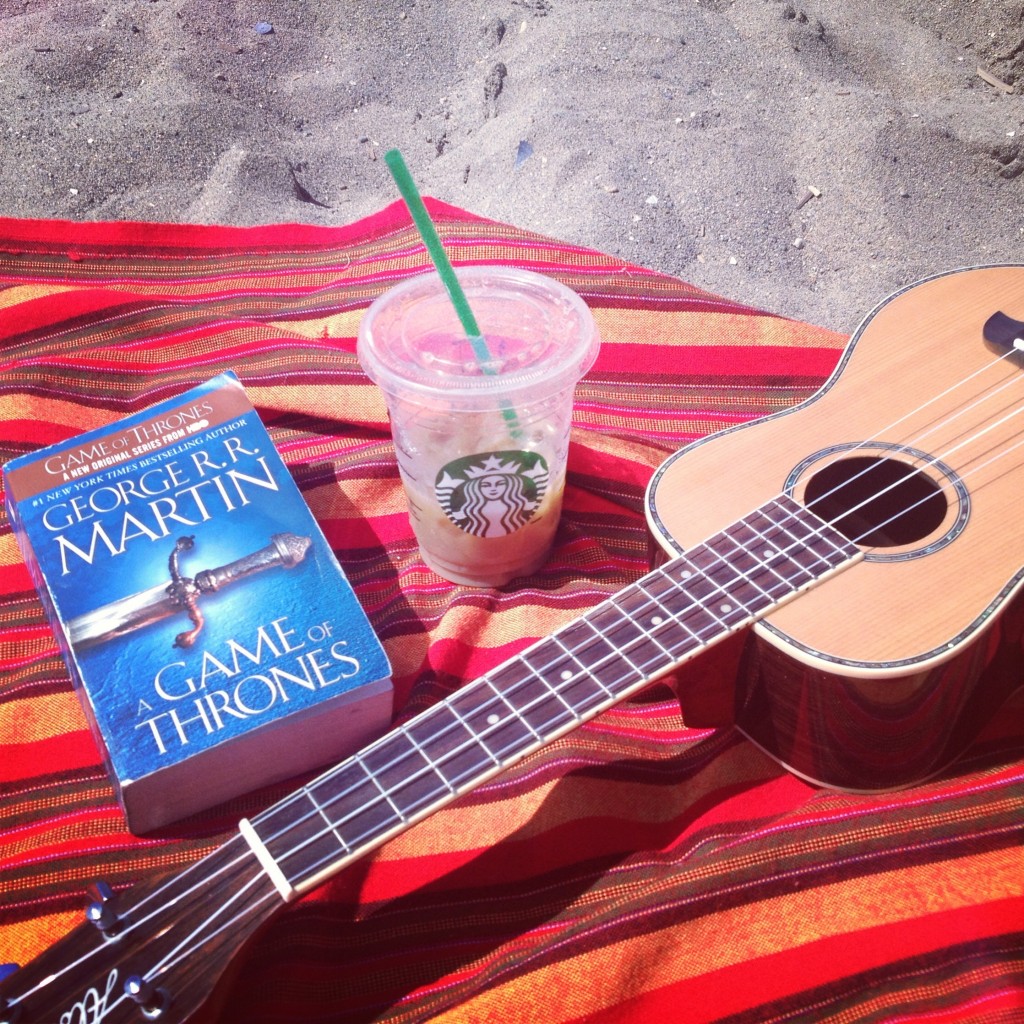 If I visit Kits Beach and don't Instagram, did it really happen? 
This decision was partially influenced by my experience the previous summer back home. The summer after my first year at UBC, like most first year students, I headed back to my home in Ontario. While it was nice to enjoy all the comforts of home, it was hardly the summer of my dreams. I was working in a lab in downtown Toronto, and commuted an hour and a half to work every day from my home in the suburbs. I would go to work from 9 to 5, then head home where I would usually just head to the gym, eat dinner, maybe watch a TV show, and go to bed.
On the weekends, I often went out with my friends from high school or other summer students in the lab. It was nice to see my friends from high school, but I felt like I was missing out on all the amazing things happening in Vancouver. I found myself missing the mountains, the ocean, and the Vancouver lifestyle. I also hated the humidity and sweltering temperatures of the city.
So the next year, around winter break, I decided to remain in Vancouver for the summer. It ended up being a great decision, and I had
Step 1: Find yo' crib.
There are a few housing options for you during the summer. First, you need to decide if you want to live on campus or off campus.
If you are looking to live on campus, you have a couple of options. The first is summer housing in Fairview Crescent. You can apply for summer staythrough if you are currently a resident in a UBC SHHS winter session residence (Totem Park, Place Vanier, Walter Gage, Rits, MD 5). The application opens closer to the end of second term. If you would like to live in residence in the fall as well, it might be a good idea to look into year-round housing. It is usually easier to get these residences than the winter session housing. The year-round residences at UBC are Marine Drive, Fraser Hall, Thunderbird, and Ponderosa Commons.
If you are looking to live off campus during the summer, a lot of students choose to sublet their apartments for four months while they return home. The most common neighbourhoods are Kitsilano, Dunbar, and Point Grey. Keep your eyes open for sublet postings on Kijiji, AMS RentsLine, and Craigslist starting around March.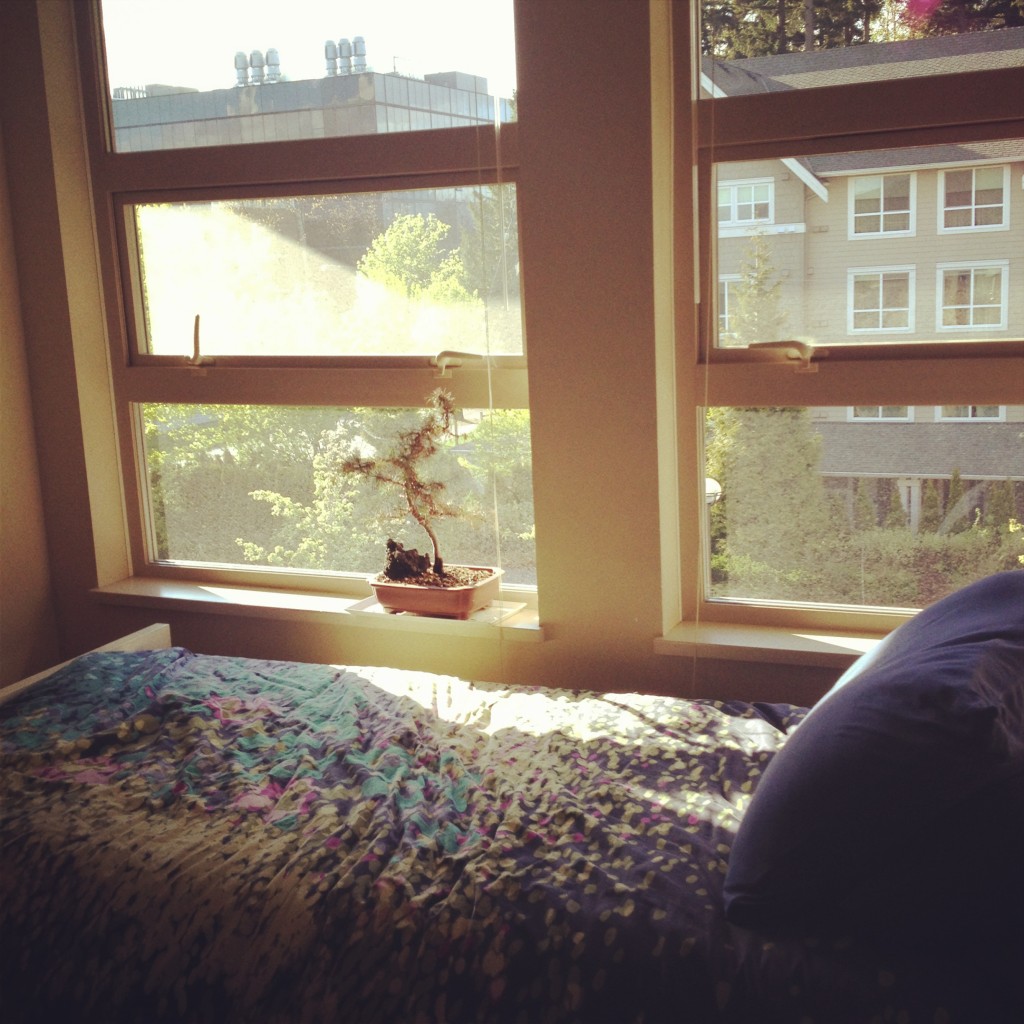 Summer digs at Fraser Hall. Bonsai not included.
I ended up getting year-round housing in Fraser Hall over the summer, although looking back I wish I had gotten a place off-campus. Vancouver in the summer is absolutely amazing, and I personally did not enjoy living with 5 other roommates. The decision is up to you, though!
Step 2: Get a Job
This isn't completely necessary if you grow money trees in your backyard or are a hotel heiress, but generally to pay for your accommodation over the summer, you are going to need some form of employment.
Start doing your research early – over the winter break, if possible – since a lot of labs, camps, and other common summer employers make their decisions very early on. If you are planning on doing part-time studies over the summer, a really great option for jobs is the UBC Work Study Work Learn program. I had a Work Learn job over the summer at the Child and Family Research Institute at BC Children's Hospital, working in a UBC Medical Genetics lab. Granted, the job was mostly washing glassware and restocking pipettes, but I showed initiative and got to work on an additional project. These jobs come out around April on the Careers website.
Step 3: Make some friends
Vancouver has a ton of fun things to do in the summer, but you'll get really lonely really fast if you don't find some people to do them with. Things can be a little quieter around campus during the summer, and you can end up spending a lot more time alone than you're used to. Be proactive – be  sure to find out who's going to be around for the summer so you know to call them when you want to go out!
One thing that was really useful was The Calendar's "In Vancouver for the Summer" Facebook group – they organized a bunch of UBC club nights and concerts around the city throughout the summer so there was always something to do on the weekends.
Step 4: Go exploring!
One thing that I loved about being in Vancouver for the summer was the opportunity to explore. Since I didn't have school taking up all of my time, I had a little bit more time to do the more time-consuming things I couldn't during the year. Among the highlights were:
Hiking the Eagle Bluffs at Cypress Mountain and gorgeous trails in the Washington Rockies
Road tripping to Sasquatch Music Festival in Washington
Taking the ferry to Vancouver Island for the first time to visit Victoria
Staying in a vintage trailer in Portland, Oregon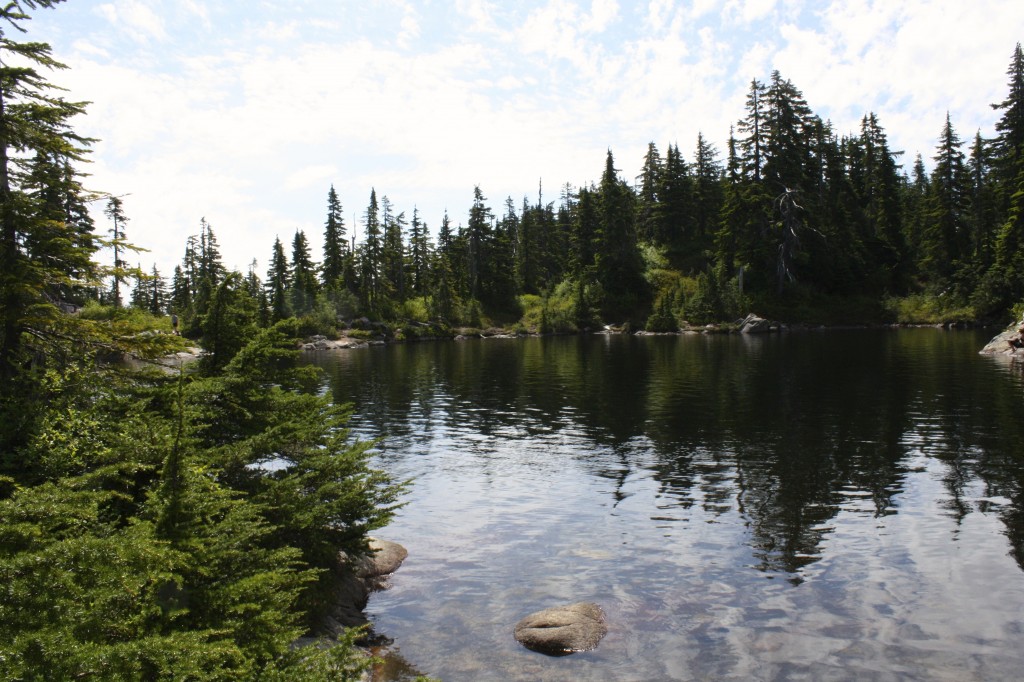 Mountaintop lake at Cypress Mountain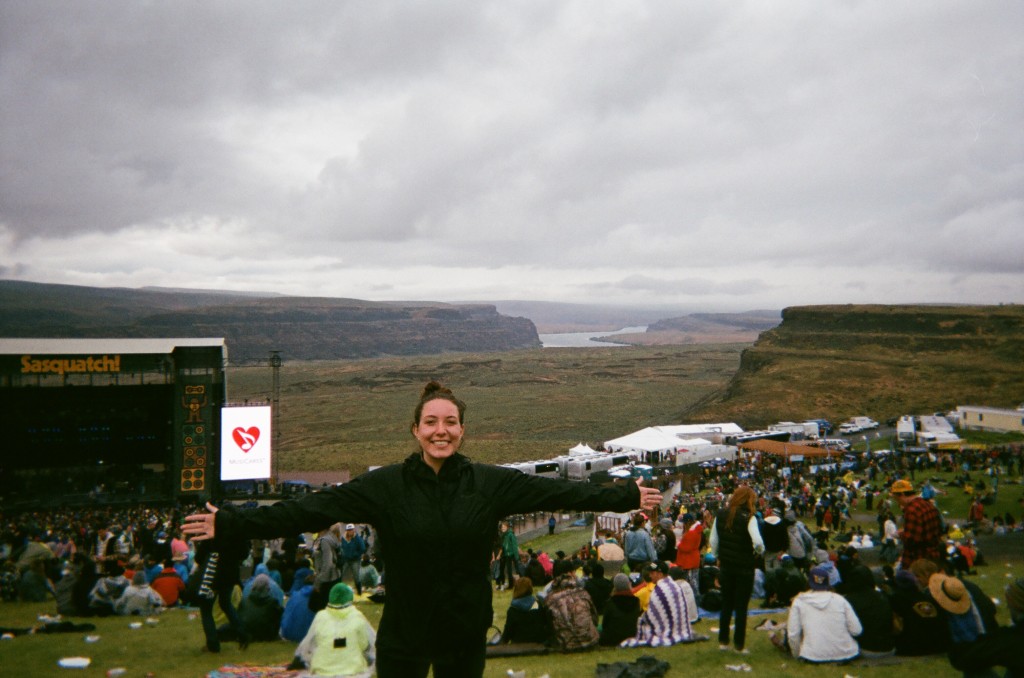 In my happy place at The Gorge Ampitheatre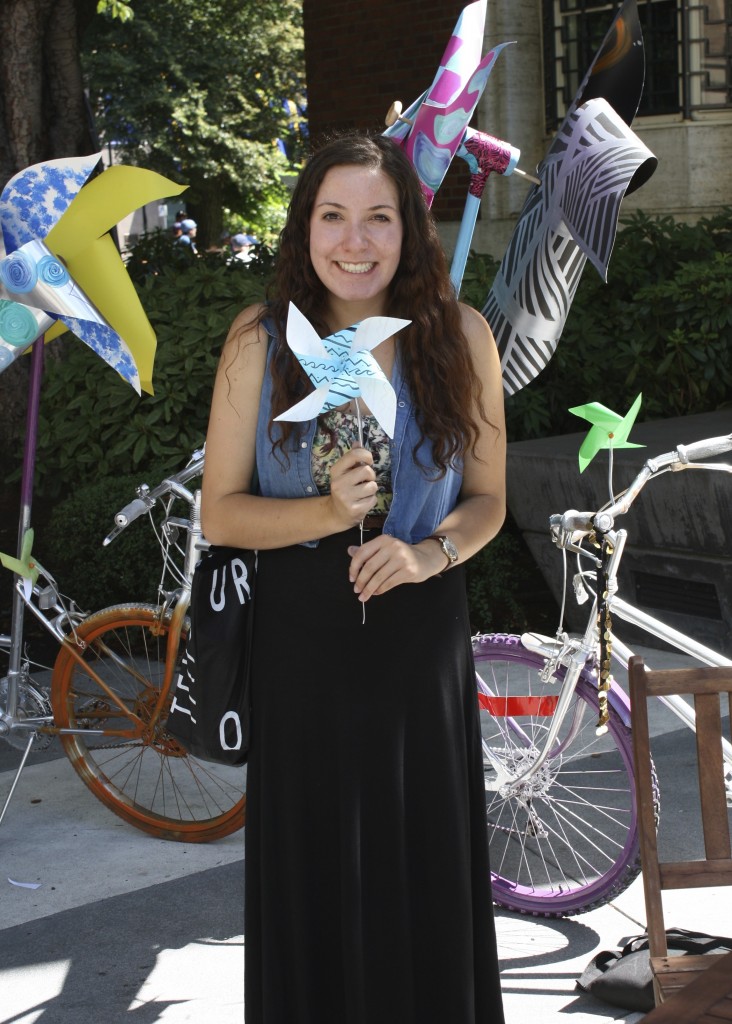 Portland: the land of no tax, Voodoo Doughnuts, and homemade pinwheels.
If you love the outdoors and are looking for a group of people to join you on adventures, I suggest joining the Varsity Outdoor Club (VOC). They organize trips almost every week during the summer to some really cool places!
So that's my guide to staying in Vancouver for the summer. Minor hardships aside, I had a really amazing 4 months here and was really happy with my decision to stay. Hopefully this helps you make up your mind!