I have always been baffled by why South African HIV/AIDS awareness campaigns are so weak and poorly designed, especially given the fact that the country has such a creative advertising industry which could be drawn on for help to design a strong AIDS awareness campaign.
South Africa has the largest HIV epidemic in the world, with an estimated 5.6 million people living with HIV in 2010, and an infection rate that has more than quadrupled since 1997. (EDIT: These numbers have increased since the time I wrote this post in 2010. In 2015 there are 6.8 million people living with HIV in South Africa. There were over 400 000 new HIV infections in 2012 alone)
Despite having the highest number of new HIV infections worldwide, South Africa does not have an effective HIV/AIDS awareness campaign in place to try and stop the spread of the virus. In fact, knowledge of how HIV is transmitted and prevented actually declined from 30.3% in 2008 to 26.8% in 2012. Given these figures, it is clear that the various HIV/AIDS awareness campaigns created by the South African government and private organizations have all failed enourmously.
Before writing this article, I had only encountered one HIV/AIDS awareness campaign in Johannesburg: LoveLife. After doing some research I discovered that South Africa actually has two HIV/AIDS awareness campaigns: LoveLife (primarily privately funded) and Khomanani (funded by the government). Added to this are two television series created to raise awarenss on a number of issues in South Africa including the HIV/AIDS epidemic: Soul City (a television drama for adults) and Soul Buddyz (a television series for teenagers). I'm going to focus on the LoveLife campaign in this post mainly because it is regarded as the most effective of these four initiatives, but also because I could not find any campaign material or a website for Khomanani. As I already mentioned, I was not aware Khomanani existed before writing this article, and this seems to be reflected in its (lack of) online presence. For anyone interested, clips from the two television shows can be found on YouTube.
LoveLife is an extremely frustrating campaign because it actually has the resources and funding to spread awareness (they have print advertisements in magazines/newspapers; billboards in Johannesburg; TV/radio advertisements; a website; and Twitter/Facebook pages) but their campaign material is not nearly hard-hitting or informative enough to have an impact on society. Below are three examples of typical LoveLife television advertisements – note that not one of these ads mentions HIV/AIDS, condoms, or safe sex. In fact, I was left wondering how any of these ads relate to HIV/AIDS awareness at all ?
1)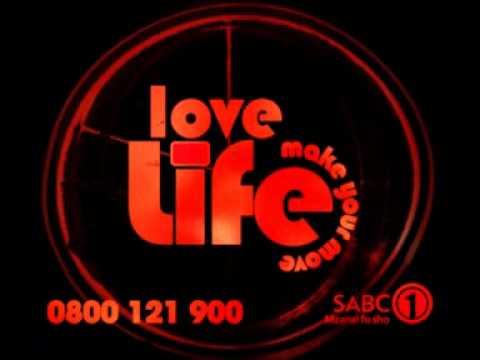 2)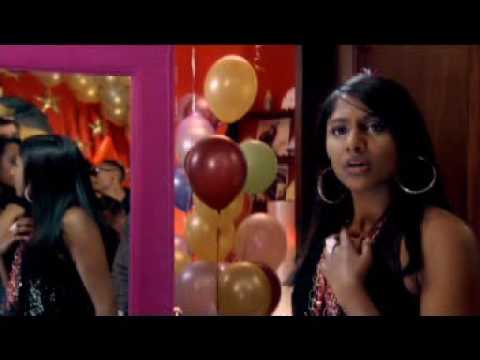 3)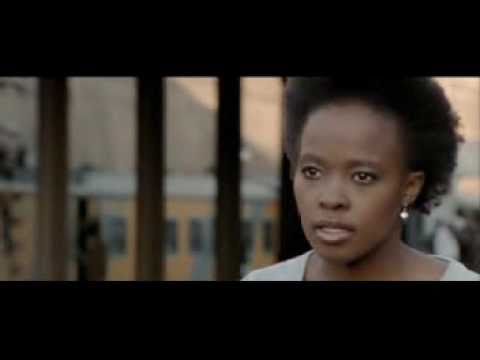 LoveLife's print ads, used in magazines, newspapers and billboards accross South Africa, are equally as vague and ineffetive:
2008-2010 "Make your move"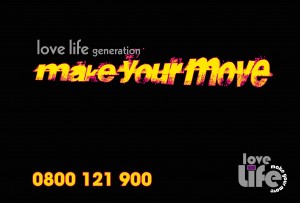 2007 "The loveLife generation"
2005 "Get Attitude"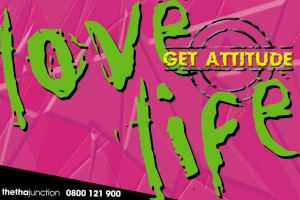 2004 "Love to be there"
2002
2001
2000
The poor design of the LoveLife campaign is both terrible and astounding. Not one of these ads mentions HIV/AIDS, safe sex, condoms or even features the HIV/AIDS red ribbon. Even worse, some of these ads (specifically the ones from 2000 and 2001) actually seem to enchourage/glamourize sex without a focus on safe sex. If I were to see one of these ads without already knowing that LoveLife is an HIV/AIDS awareness campaign, I would never guess that these ads were supposed to promote safe sex and HIV/AIDS awareness. This is a huge problem.
For HIV/AIDS awareness and prevention campaigns like LoveLife to work, their ads need to have a strong and clear message, and, perhaps more importantly, they need to be memorable – they need to stick in the back of your mind and make you think twice about having unsafe sex. There are two possible routes that can be taken to achieve this – humour and shock: HIV/AIDS awareness and prevention campaigns should either be humorous (humour appeals to adolescents; and a humorous advertisement will therefore more likely be remembered), or they should be emotionally hard-hitting or shocking: they should leave you feeling like you have just been kicked in the stomach. To illustrate what I mean by this, I have found some examples of the ads used in HIV/AIDS and STD awareness campaigns in other countries around the world. These ads use humour or shock to get their messages accross and, by way of comparison, illustrate how ineffective and weak South Africa's LoveLife campaign really is:
Television Campaigns:
1) A humorous campaign from France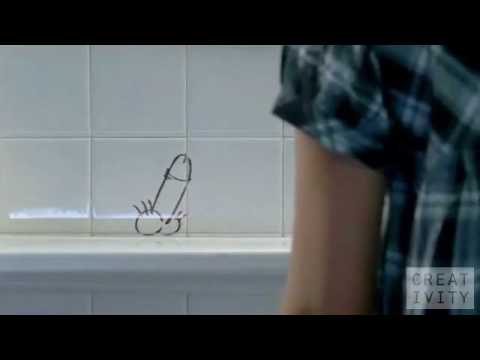 2) A hard-hitting campaign from Switzerland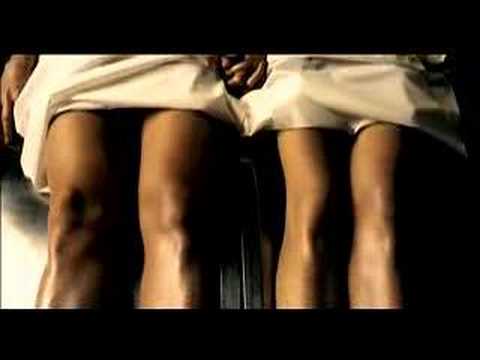 3) A shock-inducing MTV (USA) campaign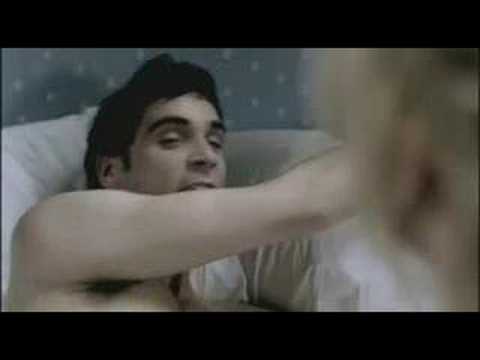 Print Campaigns:
1) A highly successful AIDS awareness campaign relying on shock-advertising that ran in France and was subsequently also run in Italy.
2) The same French campaign ran the following two ads, depicting Wonder Woman and Superman with AIDS
3) This is one of my favorite print ads for AIDS awareness that ran in the USA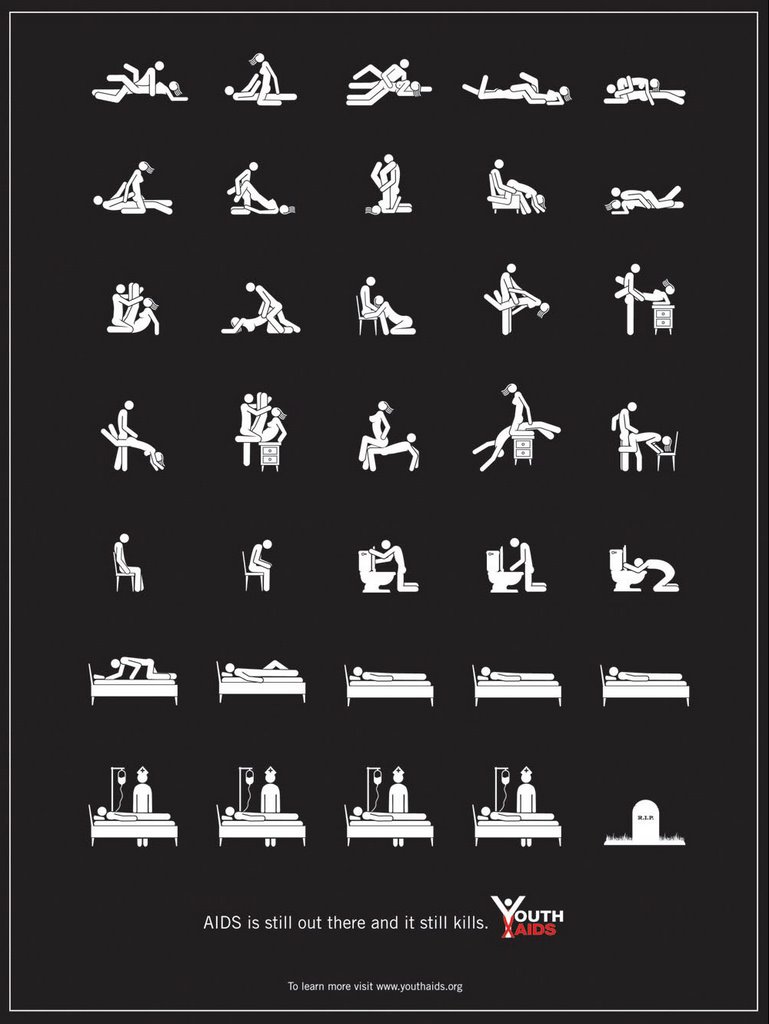 And its effect…..
These strong international campaigns speak to how poor the standard of South Africa's HIV/AIDS awareness campaigns such as LoveLife really are. The ineffectiveness of campaigns like LoveLife and Khomanani is not only seen by comparing these campaigns to overseas campaigns with the same goal, but also, sadly, in the continued increase in South Africa's HIV infection rate. Many of the other articles on this blog describe ingenious South African advertising campaigns and ideas – without a doubt, the South African advertising industry has the skills, the creativity and the wit needed to create effective HIV/AIDS awareness campaigns which have the power to stop the spread of the virus, but LoveLife and Khomanani have failed to draw on this valuable resource in their campaign design. On average, 700 people die of AIDS in South Africa PER DAY – campaigns like LoveLife have the power to save lives, and so it is absolutely vital that they are effective.