Lysichiton americanus – skunk cabbage
Alternate Common Names
western skunk cabbage,
swamp lantern
Scientific Name
Lysichiton americanus
Soil Moisture Regime (SMR)
Soil Nutrient Regime (SNR)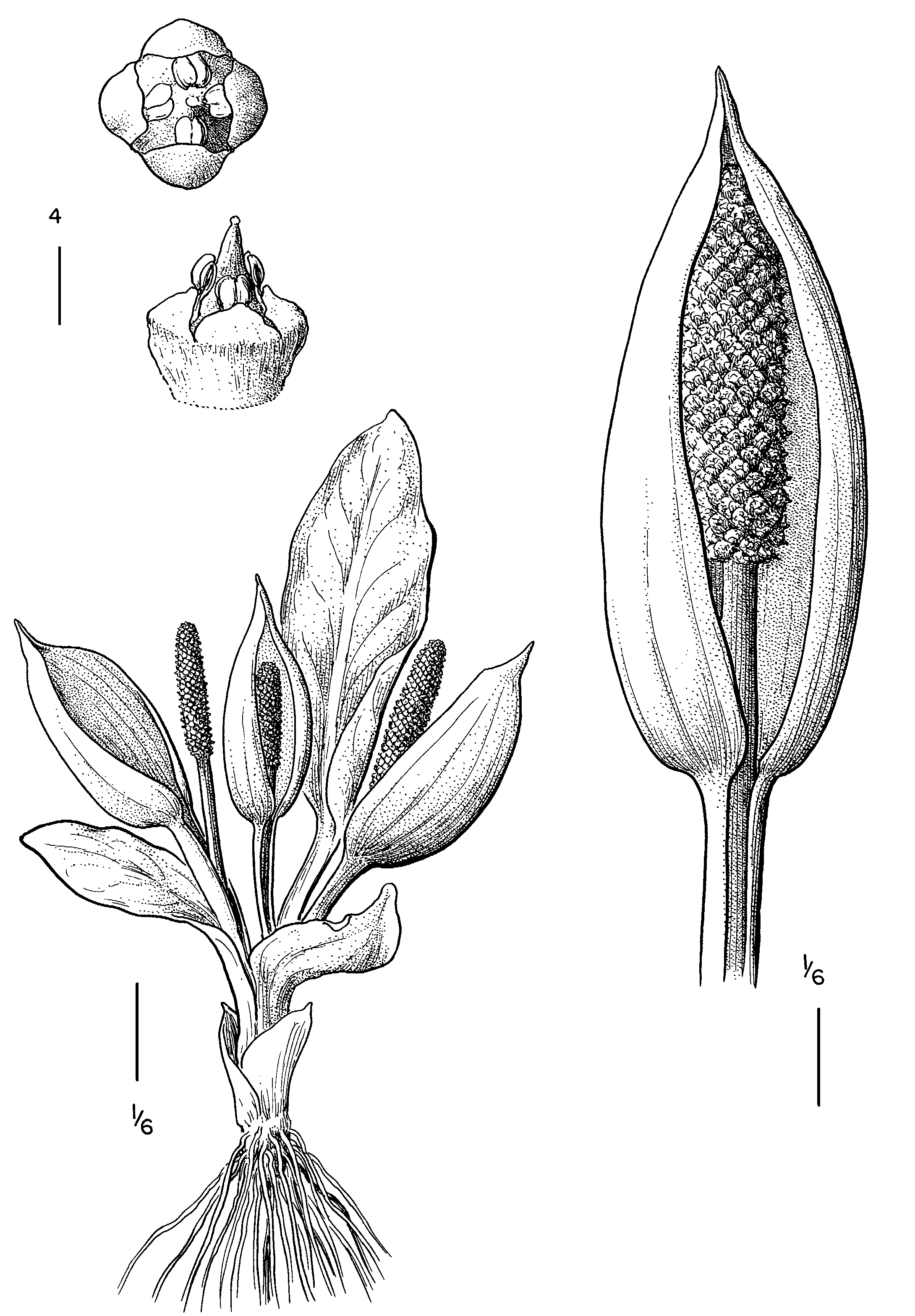 Hitchcock, C. Leo, and Arthur Cronquist. Flora of the Pacific Northwest: An Illustrated Manual © 1973. Reprinted with permission of the University of Washington Press.
General / Habitat
Large and robust perennial
Occurs in swamps, fens, wet forest, and seepages
Low to middle elevations
Key Identifying Characteristics
Form: 30-150 cm tall, fleshy and upright stem
Leaves: huge (up to 1.5 m long by 0.5 m wide), lance-shaped, net-veined, in a basal rosette
Flowers: greenish-yellow, many borne on spike hooded by large, bright-yellow bract, appearing before or with the leaves in very early spring
Fruit: green to reddish in colour with berry-like form and embedded in spike
Other: Emits skunky odour, especially when in flower
Interesting Characteristics
Important famine food for coastal peoples and post-hibernation food for bears
Sources
Douglas, G.W. et al (Editors). 1998-2002. Illustrated Flora of British Columbia, Volumes 1 to 8. B.C. Min. Environ., Lands and Parks, and B.C. Min. For., Victoria, B.C.
Pojar, J. and A. MacKinnon. 2014. Plants of Coastal British Columbia Including Washington, Oregon & Alaska. B.C. Ministry of Forestry and Lone Pine Publishing. Vancouver, B.C.