Wearing prescription glasses can be an inconvenience. Remember that time when you were cooking and they fogged up? Or that time it was raining outside and you forgot an umbrella?
There are several reasons why people choose to look into other alternatives. Among the alternatives, contact lens and laser-assisted in-situ keratomileusis (LASIK) surgery are popular choices.
Corrective Lenses
Unlike eyeglasses, corrective lens don't interfere with daily activities and give an unobstructed view. Although corrective lens provide temporary 20/20 vision, opthamologists advise against wearing them for extended periods of time. Corneal damage can result from long-term use as well as improper cleaning. In fact, researchers at the Oregan Health & Science University found that long-term contact lens users, who wore contacts daily for 15 years, suffered a higher rate of vision loss than those who opted for laser eye surgery.
Laser Eye Surgery
LASIK is a surgical procedure where the cornea is reshaped. A microkeratome is used to create a flap in the cornea so a laser is used to reshape the underlying cornea. The cornea is reshaped to allow light to be focused on the retina for better vision, thereby correcting the patient's vision.
After undergoing the LASIK procedure, successfully, patients are thrilled with their 20/20 vision. Patients are able to see naturally, and not worry about eyeglasses obstructing their view or having to insert their contacts. Although this procedure seems miraculous, there are many risks. There is the possibility of regression, which is when the patient's eyesight worsens, difficulty seeing clearly in the dark, dry eye symptoms, and loss of vision. In that regard, it is critical that prospective patients be cautious and do their research. They should see if they're good candidates for the surgery and they should research the best ophthalmologist to carry out the procedure.
This video outlines the LASIK procedure.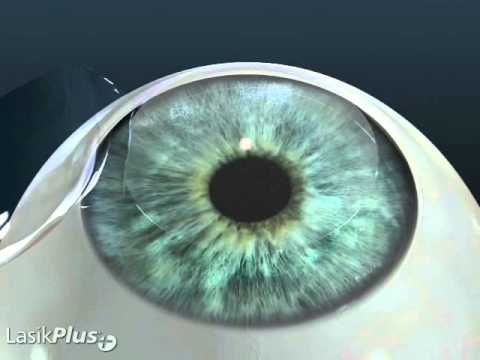 As someone who has undergone the LASIK eye surgery procedure, I would definitely recommend it. I definitely had the procedure too young, so I am experiencing some regression. However, if I were to have the surgery again, knowing this, I would do it again in a heartbeat. Having to wake up to a blurry surrounding until I inserted my contacts or put on my glasses, I never realized how much of an inconvenience it was. The other positive thing I would like to note is that the procedure has since saved my parents a lot of money that we would have spent on eyeglasses and contacts.
Hopefully those considering this operation will consider the advantages and disadvantages and be cautious when deciding!
-Vy (Brenda) Nguyen