Air pollution is a big problem across the world, especially in developing countries such as China. Particulate matter (PM), which is also called fine particles, is a major type of pollutant in the air. These small, solid or liquid particles suspended in the air can be inhaled by human and lead to diseases.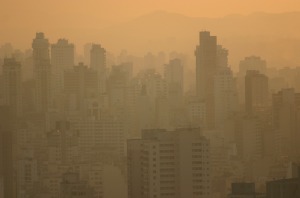 Fig 1. Smog in Sao Paulo (Image by Thomas Hobbs via flickr)
Some of these particles occur naturally from volcanoes and forest fires, but most of them are produced by human activities, such as burning fossil fuels. Increased levels of fine particles in the air are associated with many diseases, such as heart disease and lung cancer. There are different sizes of particles, and the size is directly associated with their ability to cause health problems. Some tiny particles (PM2.5) have a diameter less than 2.5 micrometers, and these particles raise concerns from scientists because they affect people's health, public welfare and vegetation.
This following video explains the harmful effects of PM2.5 and other pollutants to our body.
We are lucky that many cities in Canada have good air quality. Here is an opportunity for you to check the local real-time air quality index (AQI) for major cities in the world. Most pollutants may not directly lead to death, but PM2.5 increases the death rate by 1.21% for every 10 µm/m3 of PM2.5 present in the air.  In European countries, the average of people's life decreases by 8.6 months because of PM2.5.
Many countries are highly polluted by PM2.5 because their factories are manufacturing petrochemicals and other industrial materials. These products are then supplied to developed countries, such as Canada. We breathe fresh air, but people from other countries are suffering because of our demand. Thus, we should do something to reduce the emission of PM2.5. For example, we can turn off the light and heater when we are away to reduce the usage of electrical energy. Electrical energy generation is a process that leads to heavy air pollution. If we need less energy, then factories can emit fewer pollutants into the air. Furthermore, PM2.5 can be transported through wind and pollute nearby countries, so governments should be united and fight air pollution together by setting laws and regulations to control the emission of PM2.5.
Even though you are not in the polluted country, you may also be affected somehow in the future, such as by eating vegetables grown from polluted countries. Therefore, we should make our efforts to produce a better environment for the next generation.
-Qianhui Sun
References:
http://epahumantesting.com/the-most-toxic-substance-on-earth/
http://www.airinfonow.org/html/ed_particulate.html
Zanobetti, A., Franklin, M., Koutrakis, P., and  Schwartz, J. (2009). Fine particulate air pollution and its components in association with cause-specific emergency admissions. Environ Health, 8, 58