Today, many of the drugs and medications that were previously used to fight infection are no longer effective.  Bacteria, the microorganisms responsible for a large portion of infections, have become harder to kill as they have adapted to survive exposure to medications.
The prevalence of antibiotic-resistant bacteria, bacteria no longer affected by antibiotics, has increased around the world.  In 2013, a report by the Centre for Disease Control (CDC) in the United States estimated 23,000 people died as a direct result of antibiotic-resistant bacteria, while over 2 million were infected.
To date, researchers have had limited success creating new antibiotics to kill resistant-bacteria.  Efforts have now shifted to finding natural sources in the environment with oceans being the primary target.
Many species of bacteria naturally produce antibiotics to help defend themselves against predators, and to better compete with other organisms.  For example, if a type of bacteria is able to produce an antibiotic, it will greatly reduce the competition of other bacteria for resources such as food and space.  This will give this species a competitive advantage over other organisms.  Organisms are not harmed by their own antibiotics.
PharmaSea, an organization of international scientists based in Europe, is leading the way in the search for organisms that produce antibiotics.  Currently there are projects underway in oceans near New Zealand, Peru, Norway and the Antarctic.  Project coordinator Dr. Esguerra said: "We're quite hopeful that we'll find a number of exciting new drug leads".
Until organizations such as PharmaSea discover new antibiotics, it is vital to try and reduce the increase in drug-resistant bacteria.  We can all make a difference by properly using antibiotics.  Do Bugs Need Drugs?, is a Canadian educational program that provides guidelines on the proper use of antibiotics.  For example, many people believe that taking antibiotics can help a cold, but this is not the case.  In fact, antibiotics will have no effect on a cold, but may encourage the development of drug-resistant bacteria.
Like pirates many years ago, researchers are searching the sea for hidden treasures, but instead of gold, they are searching for treasure chests of new antibiotic sources.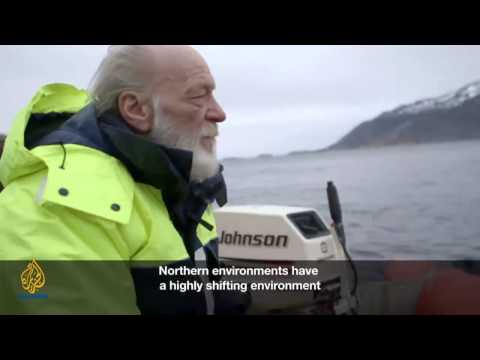 By Morgan Haines