Make-up has become an essential need by almost all women today. Lipstick is a cosmetic product many women and teenagers use more than once a day to make their lips look more appealing and sexy. It could be lipstick, lip-gloss, or lip balms. Nevertheless, many women are unaware of the fact that most commercial brands of lipstick are toxic, poisonous and harmful to health.
Lead in lipstick
Researchers have found that many brands of lipstick contain toxic elements, such as lead. This element is not directly added to lipsticks during the manufacturing process. Instead, the lead comes from the colorant used in the process of making the lipstick.
Woman who apply lipstick on their lips are vulnerable to its many risks. Throughout the day, a woman may reapply lipstick to her lips more than once. It is likely that she will ingest the lead and it will enter her blood stream either through her lips or skin.
Lead is a neurotoxin. It affects the nerves in the body and can potentially cause brain damage. Other health effects include behavioural, learning and language problems which can lower IQ, cause hormonal imbalance in the body, delay the onset of puberty, cause miscarriage and infertility, and also increase aggression.
Petrochemicals in lipstick
Manufacturers are also using petrochemicals to make lipsticks, which are very harmful to human health. Many brands contain harmful ingredients other than lead. Some examples include:
Formaldehyde- a preservative and known carcinogen
Mineral oil- a substance known to block pores
Parabens- known carcinogens used as a preservative.
Bismuth oxychloride- a known carcinogen
Talc
The link below further discusses this increasing issue: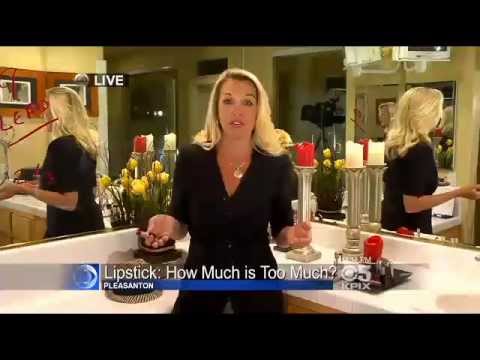 Natural or not?

Many natural lipstick products contain ingredients such as: Aloe Vera Extract, Beeswax, Candellila Wax, Carmine, Castor Oil, Cocoa Butter, and Shea Butter. Nevertheless, products labelled "natural" may not always coincide with people's belief systems. For instance, Caramine is an ingredient used in natural lipsticks; however, it is derived from insects. Therefore, it is not a vegan ingredient. Beeswax on the other hand is derived from bees, whereas Lanolin is derived from sheep, making both these ingredients non-vegan as well.
There are many natural, plant-based lipsticks women can buy. Some of the popular and healthy makeup brands include:
All Natural Cosmetics
Dr. Hauschka
Honeybee Gardens
Isabella Catalog
Natural Solutions
Neways
Pristine Planet
Refreshingly
Saffronrouge
Skin Botanica
In conclusion, it is important for women to read the ingredients listed on the lipstick they buy so they can avoid consuming harmful elements such as lead as well as avoid non-vegan products which interfere with their beliefs.
-Ramandeep K. Sandhar