Today in grocery stores you will be able to find a mix of fresh fruit and frozen fruit. At first I believed that fresh fruits must be the healthier and more nutritious option between the two. However after researching I found out that frozen fruits holds qualities that allow it to be just as nutritious as fresh fruit.
Below is a youtube video by Dole frozen that describes how frozen fruit is made.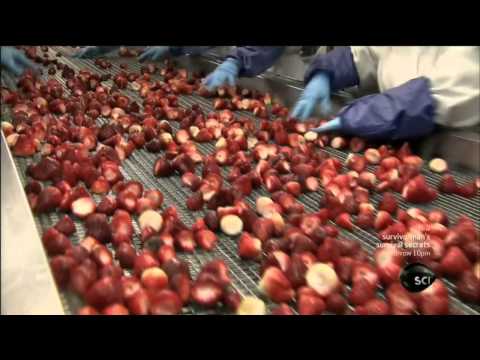 Frozen fruit and fresh fruit share a similar growing process as they both grow on land the part where the process starts to differentiate is when the fruit is picked for processing. Fresh fruit is picked before it has even ripened so that its deterioration during processing and shipping is limited. On the other hand frozen fruit is picked once it has fully ripened, this is allowed as the process of freezing the fruit acts as a preservative that limits the amount of deterioration that occurs. Freezing fruits dramatically slows down deterioration rates, as a result nutrients such as vitamins and antioxidant levels stay relatively similar to the time when it was frozen. This is good as fruit begins to lose its nutrients right after it has been picked thus it is beneficial to eat a fruit right after it has been picked. As most of us do not have access to fruit that has just been picked we have to go for the next option, which may be frozen fruit.
Still fresh fruit has its benefits in particular frozen fruits often contain higher sugar levels. This is because fruit companies may choose to add sugars to enhance the taste of frozen fruit. By doing so these fruit companies increase the sugar content people intake when they are eating fruits. While adding sugar to frozen fruits may cause some people to enjoy eating fruits more it comes at the cost of increasing the amount of sugar intake per fruit which ultimately increases the amount of calories being eaten.
However there has been a steady increase in popularity for frozen fruit this may be attributed to its ease in preparation compared to fresh fruit. Unlike fresh fruit that has to be washed and sliced frozen fruit comes ready to serve and use. For those of us that want to spend less amount of time preparing meals frozen fruit is the more convenient option.
Below is a youtube video by AsapSCIENCE  that compares frozen fruit to fresh fruit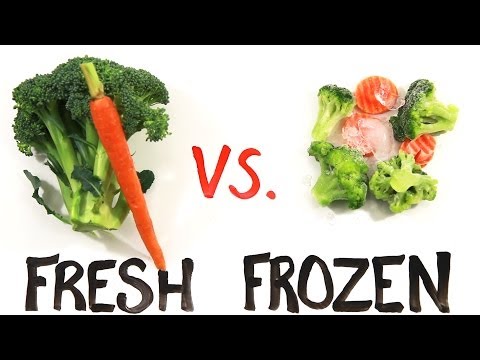 Regardless I think that both fresh fruit and frozen fruit has its benefits and downfalls but the most important idea to keep in mind is to be actively trying to incorporate fruits into diets.
– Monica Ko