Cut the meat, cut the crap? It appears this is the case when considering colorectal cancer, a cancer of the large intestine and rectum, and its reduced risk in vegetarians. This cancer is the second leading cause of cancer death in the United States. A new study found that a vegetarian diet may cut ones risk of colorectal cancer by 20%! In a society that's obsessed with weight loss, a vegetarian diet seems to be increasing in popularity. What is it about the vegetarian diet that may be causing this association?
The biggest reason for the association between a vegetarian diet and reduced risk of colorectal cancer is little to no consumption of red and processed meat. A nutrition report addressed the relationship between consumption of red or processed meat and risk of colorectal cancer. Examples of red meat include, beef, goat, lamb and pork. On the other hand, examples of processed meats are ham, bacon, sausage and hot dogs. It was stated, in this nutrition report as well as a review, that studies from 2007 to 2011 continued to support and strengthen the finding that as consumption of red or processed meat increases, the risk of colorectal cancer does as well. However, this has not been concluded as a cause-and-effect relationship. It is this association that seems to be the biggest reason why vegetarians appear to have a reduced risk of colorectal cancer.
It is important to remember that a vegetarian diet is a lifestyle choice and there may be other reasons why it is associated with reduced colorectal cancer risk. Not only does this diet include a decreased meat intake, it also includes decreased consumption of unhealthy foods, increased consumption of many healthy foods and healthier activities. For example, vegetarian diets show a reduced sugar intake especially through decreasing caloric beverages. Increased fruit and vegetable consumption is also a key aspect of vegetarian diets. This diet has also been demonstrated to include healthy activities such as, not smoking and avoiding/moderate consumption of alcohol, both of which are linked to reduced cancer risk. Therefore, as was mentioned in the previously talked about nutrition report, it is necessary to clearly understand how different aspects of a vegetarian diet may be influencing cancer risk.
You may be wondering, don't these diets also result in decreased consumption of other essential nutrients and protein, which could increase cancer risk? As Professor Marion Nestle addresses in the following video posted by Big Think, vegetarians don't lose out on much.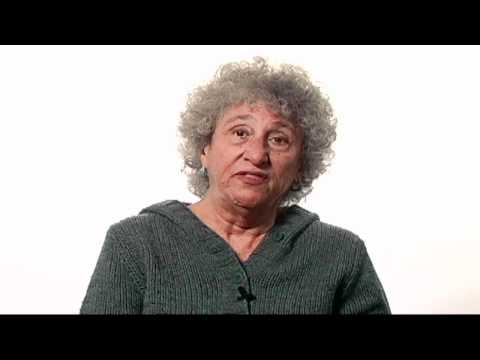 Towards the end, Professor Nestle talks about how being a vegetarian plays a positive role in the environment. Therefore, not only is vegetarianism thought to be benefiting the individual, by appearing to reduce risk of colorectal cancer, it has broader implications on the world around us.
It seems Einstein believed it too, in many ways, cutting the meat is cutting the crap.
– Surekha Gangar