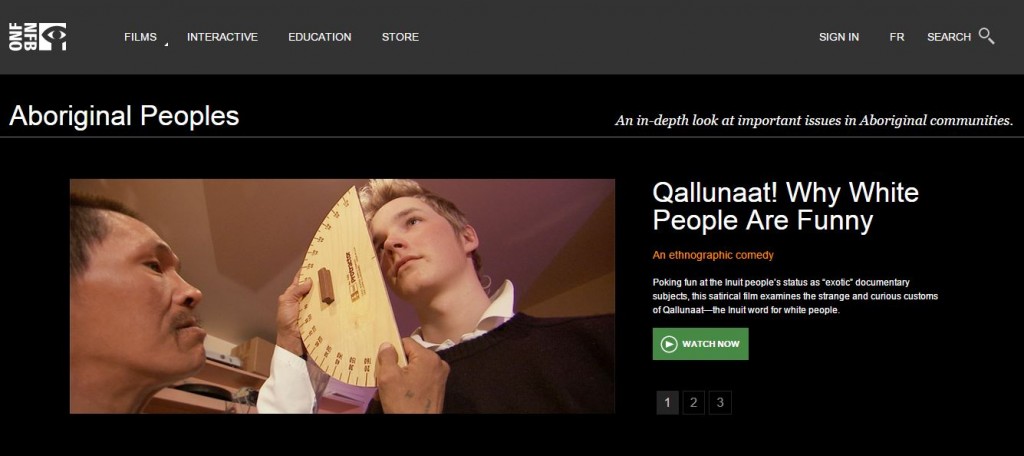 The NFB has created an Aboriginal people's channel which highlights 35 indigenous documentaries.  The content on this channel provides an outlet for aboriginal-produced content which spans the storytelling spectrum.  From a historical examination through the eyes of female aboriginal artists (Hands of History) to investigations of modern clashes between police and Indigenous people (You Are on Indian Land). These videos showcase perspectives, values and ideals of aboriginal people in Canada.  Artists are invaluable in providing commentary to controversial issues and these artists lend their voices to many issues which are not known to the general population.
The only downfall to this website is the lack of a summary beneath each video.  You do have to click into the pictorial representation to determine the nature of each.  It would be beneficial to have these categorized in ways that would allow for faster assessment.  For example, having an historical category and traditions section would allow the user to filter videos of interest.
Otherwise, this website (or channel of a website) provides a glimpse into the important issues in aboriginal culture.
To view this website: https://www.nfb.ca/channels/aboriginal_peoples_channel/
(Module 1 – Post 3)