Blurb about phys ed here, the importance of physical literacy, including movement and exercise/health/wellness teaching in classroom curriculum.
The Education Library has many resources to support and facilitate your teaching of physical education.
The Essentials of Teaching Physical Education by S. Mitchell & J. Fisette
The Essentials of Teaching Physical Education is the definitive guide for future K-12 physical educators, as well as current teachers and administrators, and is an appropriate resource for learning to teach at both the elementary and the secondary levels.  The Essentials of Teaching Physical Education helps prepare future teachers by providing them with these aspects:
• Insight into student motivation.
• A working knowledge of standards-based outcomes and content that will help students achieve the outcomes.
• The ability to plan for learning in both the short and the long term.
• Management and teaching skills to ensure an equitable environment that fosters student learning in three domains: psychomotor, cognitive, and affective.
• The means to assess student learning and program effectiveness.
---
Teaching Quality Health & Physical Education by D.Dudley, A. Telford, et al.
This practical new text will help pre- and in-service teachers to develop and implement quality health and physical education experiences in primary schools. It introduces the general principles of teaching and learning in Health and Physical Education and explains why this learning area is an important part of the Australian Curriculum. Chapters then discuss considerations and practical implications for teaching both health and physical education using a strengths-based approach.
---
Health and Physical Education for Elementary Classroom Teachers: An Integrated Approach by R. Evans & S. Sims 
Retta Evans and Sandra Sims, respected educators and physical education advocates, provide everything teachers need in order to seamlessly incorporate health education and physical education into an integrated curriculum. Based on national health education, physical education, and state-specific academic standards including the Common Core state standards, this is a guide that will help teachers empower elementary students to become healthy and active.
---
Physical Literacy on the Move: Games for Developing Confidence and Competence in Physical Activity by H. Gardner
Physical Literacy on the Move is a practical resource to help you guide students toward physical literacy. The book's 120 games and activities are suitable for a variety of settings, are broken into four progressive levels, and are adaptable to optimize both the instruction and the fun.
---
A Curriculum of Wellness: Reconceptualizing Physical Education by M. Kilborn
A Curriculum of Wellness seeks to encourage a deeper discussion about teaching our children how to be healthy and live well. It makes a significant contribution to the field of education as it features influential curriculum concepts nuanced with action research principles in a unified, intimate, and deeply relational inquiry into physical education teacher practice. This work presents a very practical yet complex and wisdom-guided way to transform teaching practices that follow more holistic understandings of wellness.
---
Picture Books to Support Teaching Physical Education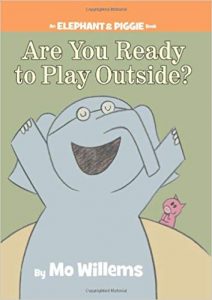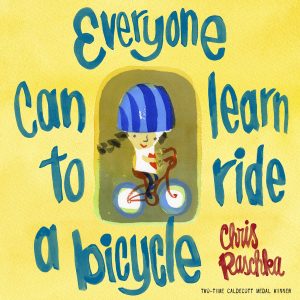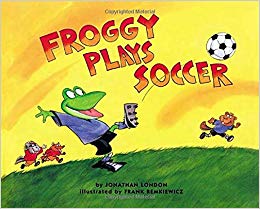 ---
Want more resources on Teaching Physical Education?
Searching in the General tab on the Library website will give both print and digital resources. Using specific search terms will help narrow the results.
Possible terms or keywords are: "physical education", "physical activity", or "health", "exercise", "phys ed", or "gym". Other possibilities are movement, yoga, exercise, "human locomotion", or "fitness".
If you use the "Search Education Resources" box in the left hand bar on the Education Library website your results will be limited to the Education Library holdings only. Your results will be focused on print materials.
There are also journals that focus on physical education such as Journal of Teaching Physical Education or Physical Education and Sports Pedagogy. Both are eJournals that are accessible from the UBC Library website under the Journals tab.
Further Searching options:
Add these terms to the subject area to find books and other materials on your topic.
For example: "lesson plans" AND "physical education"
We're here to help! Please don't hesitate to ask for help at the Library Service Desk or e-mail us: ed.lib@ubc.ca